Olde Tyme Lemonade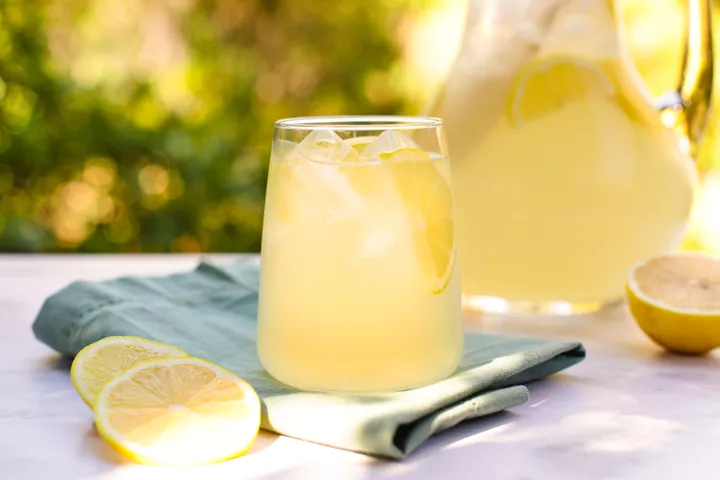 Ingredients
1.75 cups sugar
1 cup water
1.5 cups lemon juice
7 cup water
Cookware
Instructions
Step 1
In a saucepan, make a simple syrup with the sugar and 1 cup of water. Bring to a boil and stir to make sure the sugar is dissolved. Allow syrup to cool, then cover and place in refrigerator until well chilled.
Step 2
In a pitcher, stir together simple syrup, lemon juice with pulp (make sure all seeds are removed!) and remaining 7 cups of water.
Step 3
Enjoy over ice on a hot day.
Note
For a "spiked" version substitute 2 cups of the water with 1.5 to 1.75 cups of vodka
Source
Comments