Bread Machine French Bread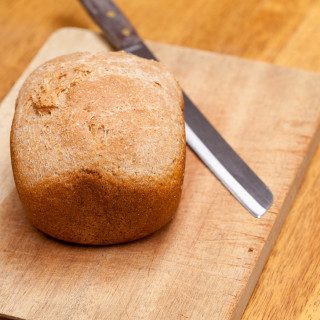 Total Time
4.50 hours
Ingredients
1.33 cups warm water
1.5 Tbsp olive oil
1.5 tsp salt
2 Tbsp sugar
4 cups flour
2 tsp yeast
Cookware
1 bread pan
1 bread machine
Instructions
Step 1
Place warm water into the bread pan of the bread machine.
Step 2
Add the following in order: olive oil, salt, and sugar.
Step 3
Add flour, covering the liquid. Make a small indentation at the top center of the flour, but not deep enough to reach the liquid.
Step 4
Add the yeast to this indentation.
Step 5
Close bread machine and press "start". Take 4.5 hours.
Comments