Garlic Bread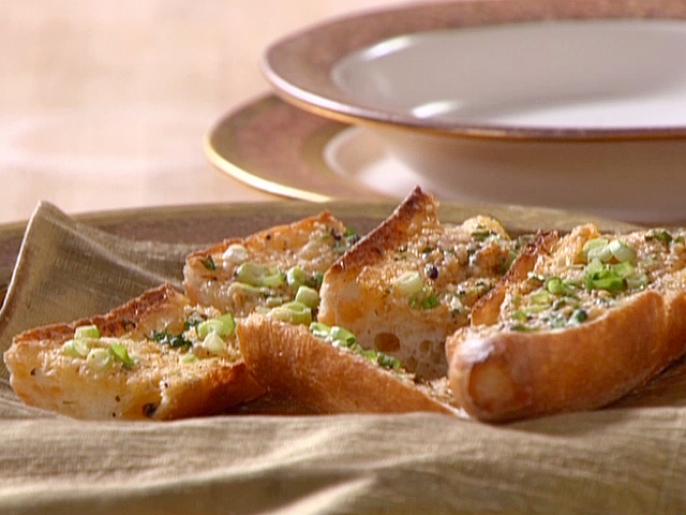 Total Time
2 minutes
Ingredients
Serves
3-4
1 sticks (113 g) butter, softened
1 cloves garlic, minced
0.5 scallion, minced
0.5 Tbsp Parmesan
0.5 Tbsp parsley
some hot sauce
some salt
some pepper
1 French baguette
Serves
6-8
2 sticks (227 g) butter, softened
2 cloves garlic, minced
1 scallion, minced
1 Tbsp Parmesan
1 Tbsp parsley
some hot sauce
some salt
some pepper
1 French baguette
Cookware
Instructions
Step 1
Preheat broiler with rack 4 inches from heat.
Step 2
In a small bowl, mix butter, softened, together with garlic, minced, scallion, minced, Parmesan, parsley, hot sauce to taste and salt and pepper, to taste.
Step 3
Slice French baguette horizontally.
Step 4
Spread butter on both halves.
Step 5
Place on a sheet pan and toast under the broiler, about 2 minutes.
Sources
Comments