Honey Beer Bread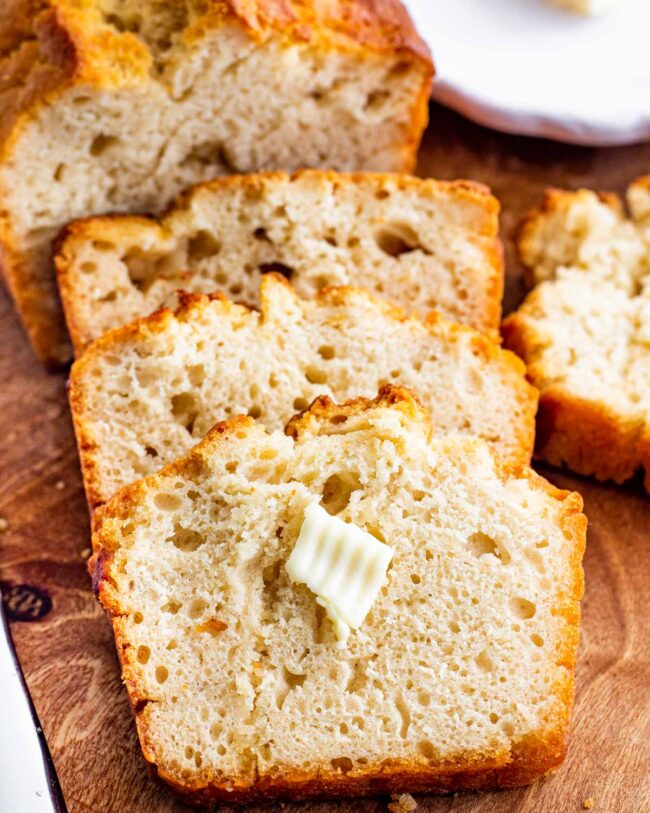 Total Time
60 minutes
Ingredients
3 cups flour
2 Tbsp sugar
1 Tbsp baking powder
1 tsp salt
1 12-oz bottle beer
2 Tbsp honey
4 Tbsp butter
Cookware
Instructions
Step 1
Preheat oven to 350°F.
Step 2
Grease loaf pan.
Step 3
Whisk together flour, sugar, baking powder, and salt. Stir in beer and melted honey.
Step 4
Pour half melted butter into pan. Spoon in batter and pour rest of butter on top.
Step 5
Bake 50 to 60 minutes.
Comments