Parmesan Pull-Apart Bread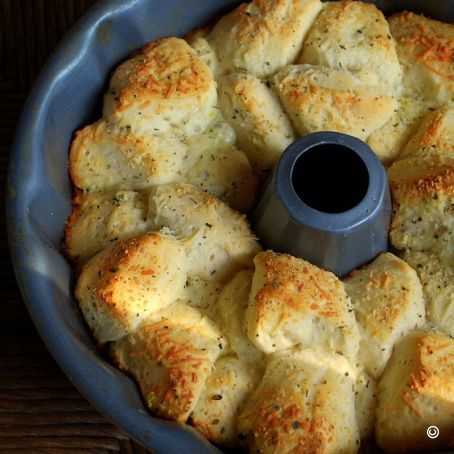 Total Time
36 minutes
Ingredients
Cookware
1 loaf pan
1 Spoon
1 loaf pan
1 serving platter
Instructions
Step 1
Preheat oven to 350°F.
Step 2
Brush 1 tsp of the butter over the bottom and sides of a loaf pan.
Step 3
Spoon grated Parmesan into small bowl. Cut each refrigerated buttermilk biscuit into quarters.
Step 4
One at a time, dip each quarter into remaining batter, then into cheese.
Step 5
In loaf pan, layer the coated biscuit quarters with edges touching.
Step 6
Bake until loaf is browned, 30 to 35 minutes.
Step 7
Let stand in pan for 1 minute, then serve onto serving platter.
Comments