Breakfast Potatoes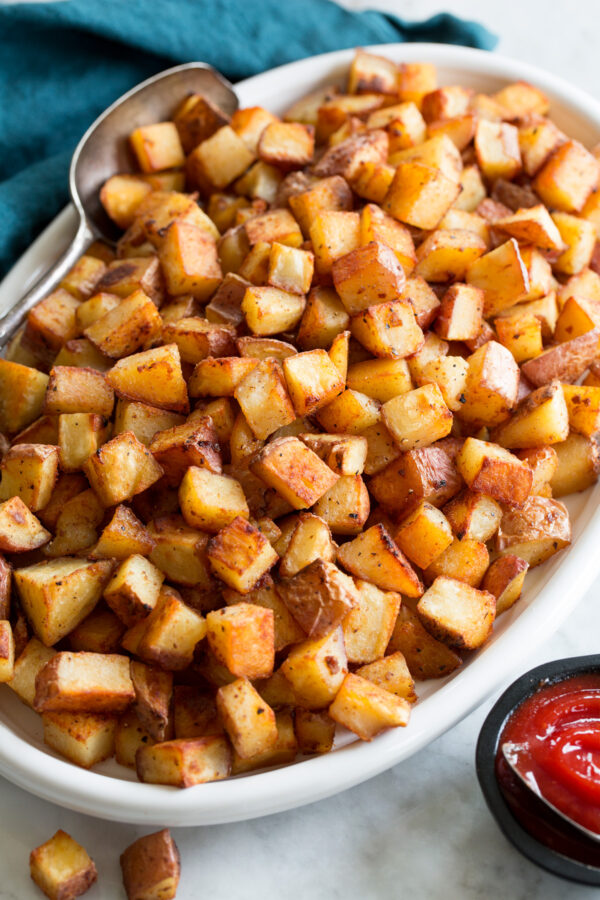 Total Time
14 minutes
Ingredients
1.5 lbs red potatoes
4 Tbsp butter
0.5 tsp garlic powder
1 tsp salt
0.5 tsp pepper
Cookware
1 electric skillet
1 microwave
Instructions
Step 1
Heat skillet to medium or an electric skillet to 350°F.
Step 2
Bake red potatoes in microwave for 5 to 6 minutes. Quarter cooked potatoes, and place butter 1 Tbsp at a time onto hot skillet.
Step 3
Once all potatoes are in the skillet, spray the top with olive oil and season with half of the garlic powder, salt, and pepper.
Step 4
After about 4 minutes, flip potatoes and repeat the spray and seasoning process and cook 4 minutes more.
Comments