Cinnamon Toast Crunch Baked Oats Recipe by Tasty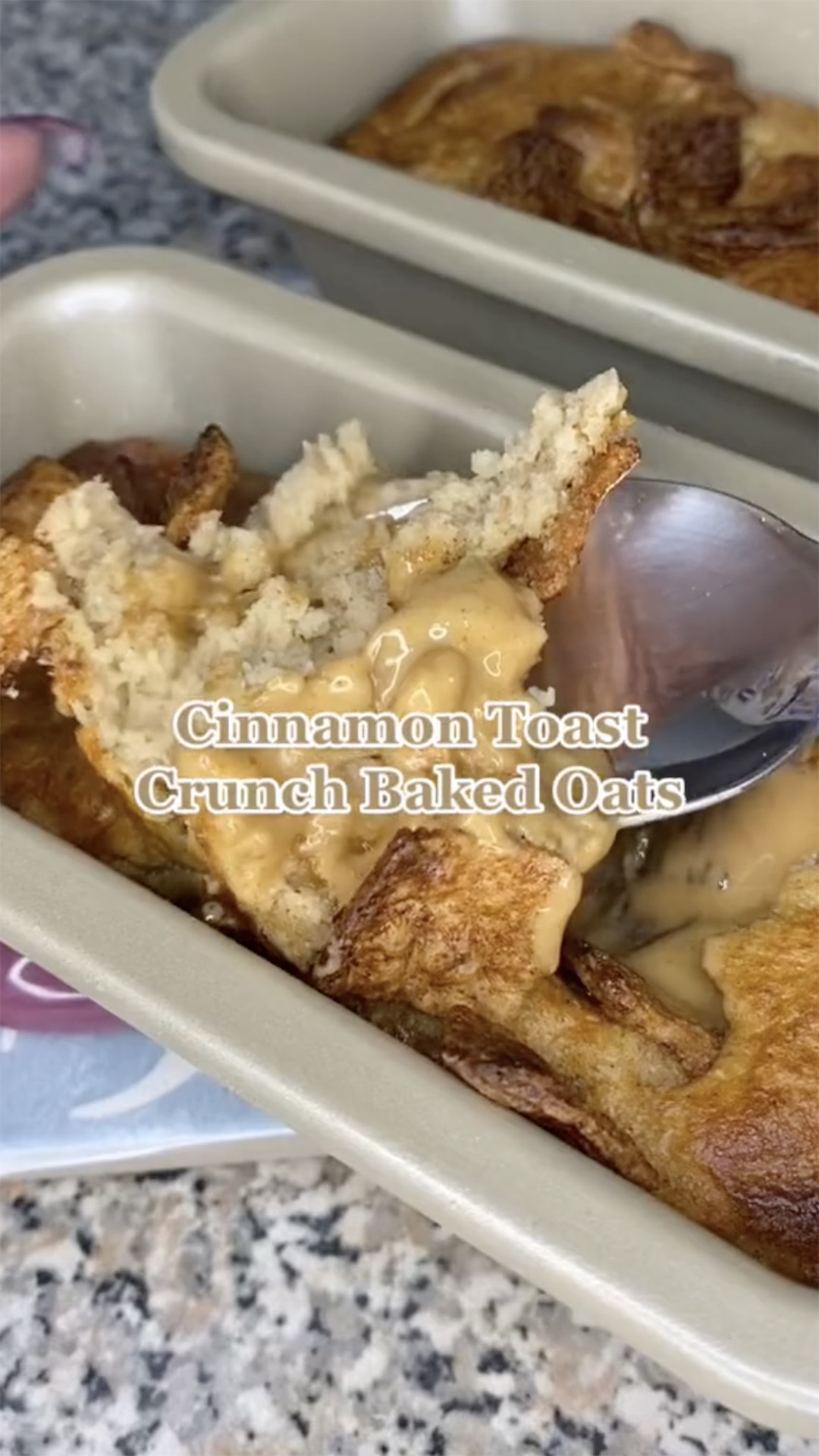 Total Time
20 minutes
Ingredients
0.5 cup oats
0.33 cup apple sauce
1 egg
0.5 tsp baking powder
0.5 tsp cinnamon
1.5 tsp vanilla
5 tbsp cinnamon toast crunch
0.5 cup almond milk
Cookware
1 blender
1 ramekin or loaf dish
1 air fryer
Instructions
Step 1
Add your oats, apple sauce, egg, baking powder, cinnamon, vanilla, 3 tbsp of cinnamon toast crunch and your almond milk to a blender and blend until smooth. Set aside leftover cinnamon toast crunch for garnish.
Step 2
Transfer the baked oats mixture to a ramekin or loaf dish. Set your air fryer or oven to 350°F for 15 minutes. Halfway through add your cinnamon toast crunch to the top!
Step 3
Remove and let cool for 5 minutes. Add more Cinnamon Toast Crunch on top as desired.
Step 4
Enjoy!
Source
Comments