Hash Browns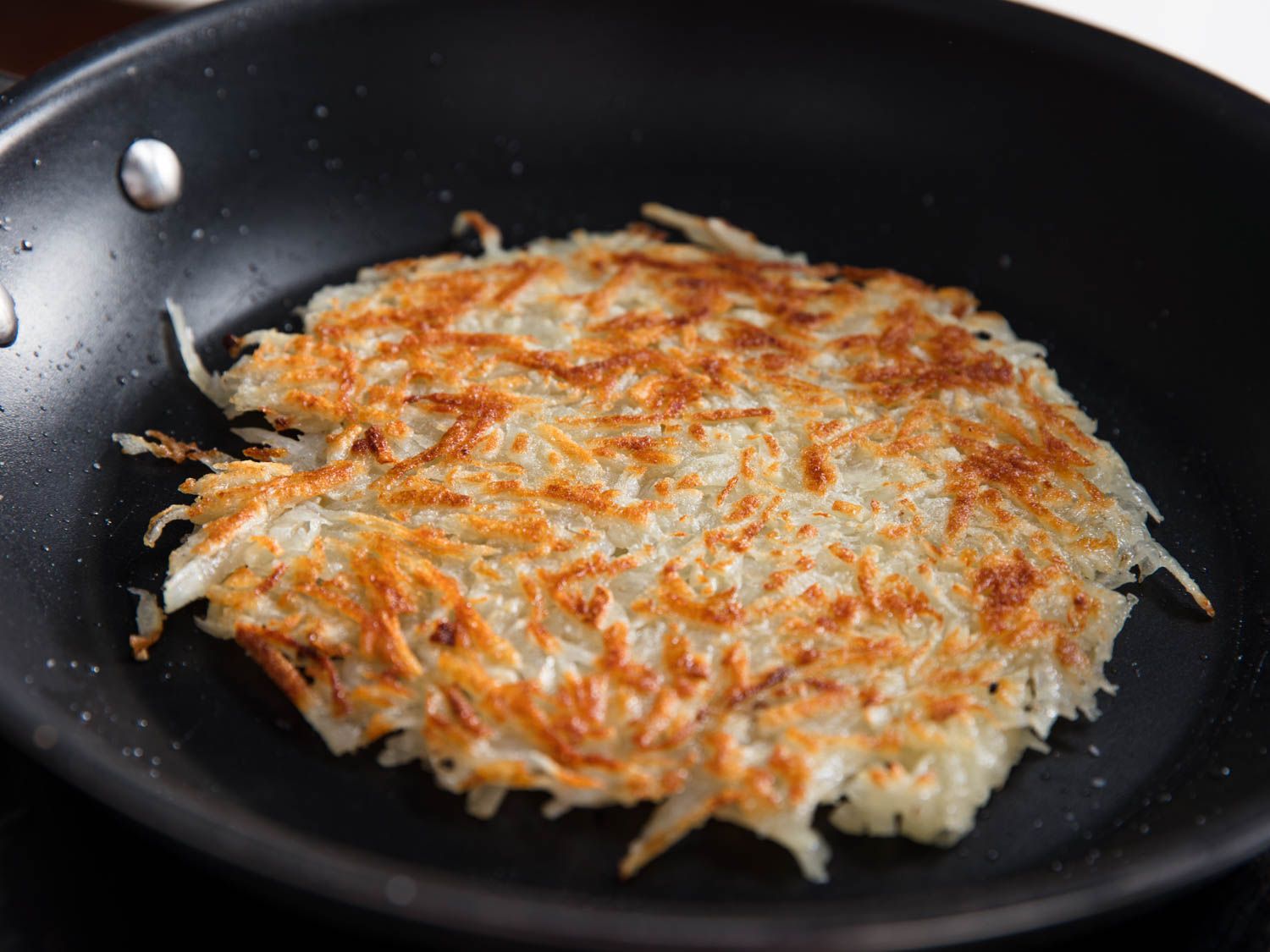 Total Time
15 minutes
Ingredients
6 medium potatoes
1 large onion
some salt
some pepper
some olive oil
1 tsp cayenne
70 g unsalted butter
Cookware
1 grater
1 strainer
1 large pan
1 large plate
Instructions
Step 1
Peel 5 to 6 medium sized potatoes and 1 big onion. Grate them using a grater and place into the strainer. Season with salt and pepper, add olive oil and cayenne pepper. Then, squeeze all the liquid out. The more liquid you remove, the crispier your hash browns will be.
Step 2
Take a nice large pan. Get it nice and hot. Add a glug of olive oil. Place your potato into the pan and pat it down. Make it nice and compact. Next, add flecks of unsalted butter.
Step 3
Turn over your hash browns by taking a large plate, placing it on top if the pan and flipping over. Then, slide it back into the pan.
Source
Comments