Apple Cinnamon Raisin Bars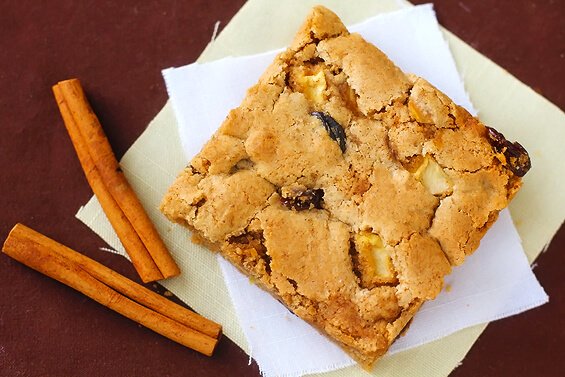 Total Time
35 minutes
Ingredients
2 cups flour
2 tsp baking powder
1.5 tsp cinnamon
0.5 tsp salt
2 cups light brown sugar
2 eggs
0.5 cup unsalted butter
1 tsp vanilla
1.5 cup diced apples
0.75 cup raisins
Cookware
1 9 X 13 pan
1 medium bowl
1 large bowl
Instructions
Step 1
Heat oven to 350°F. Coat a 9 X 13 pan. In a medium bowl, whisk together flour, baking powder, cinnamon, and salt; set aside.
Step 2
In a large bowl, blend light brown sugar, eggs, unsalted butter, and vanilla.
Step 3
Gradually add flour mixture. Stir in diced apples and raisins, and spread into pan.
Step 4
Bake for 35 minutes.
Comments