Chocolate Scotcheroos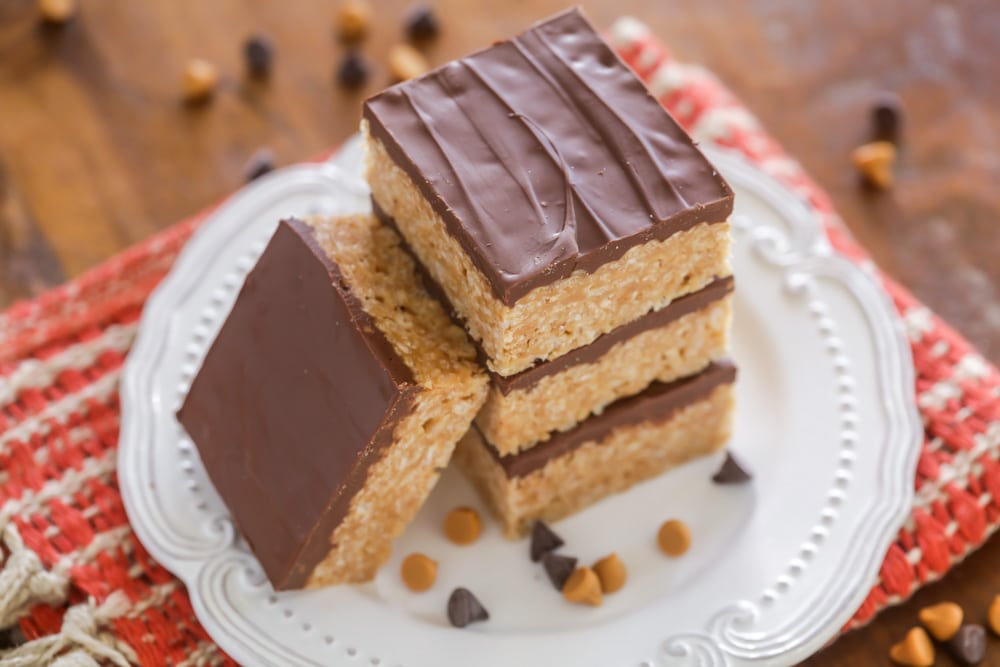 Total Time
0 minutes
Ingredients
1 cup (198 g) granulated sugar
1 cup (312 g) light corn syrup
1 cup (135 g) peanut butter
6 cups Rice Krispies
1 cup (170 g) chocolate chips
1 cup butterscotch chips
Cookware
1 3-quart saucepan
1 9x13 pan
Instructions
Step 1
Combine sugar and light corn syrup in a 3-quart saucepan. Cook over medium heat, stirring frequently, until mixture begins to bubble. Remove from heat.
Step 2
Stir in peanut butter; mix well.
Step 3
Add Rice Krispies; stir until blended.
Step 4
Press mixture into greased 9x13 pan.
Step 5
Melt chocolate chips and butterscotch chips together, stirring until well blended.
Step 6
Remove from heat; spread evenly over Rice Krispie mixture.
Step 7
Cool until firm.
Comments