Oatmeal Raisin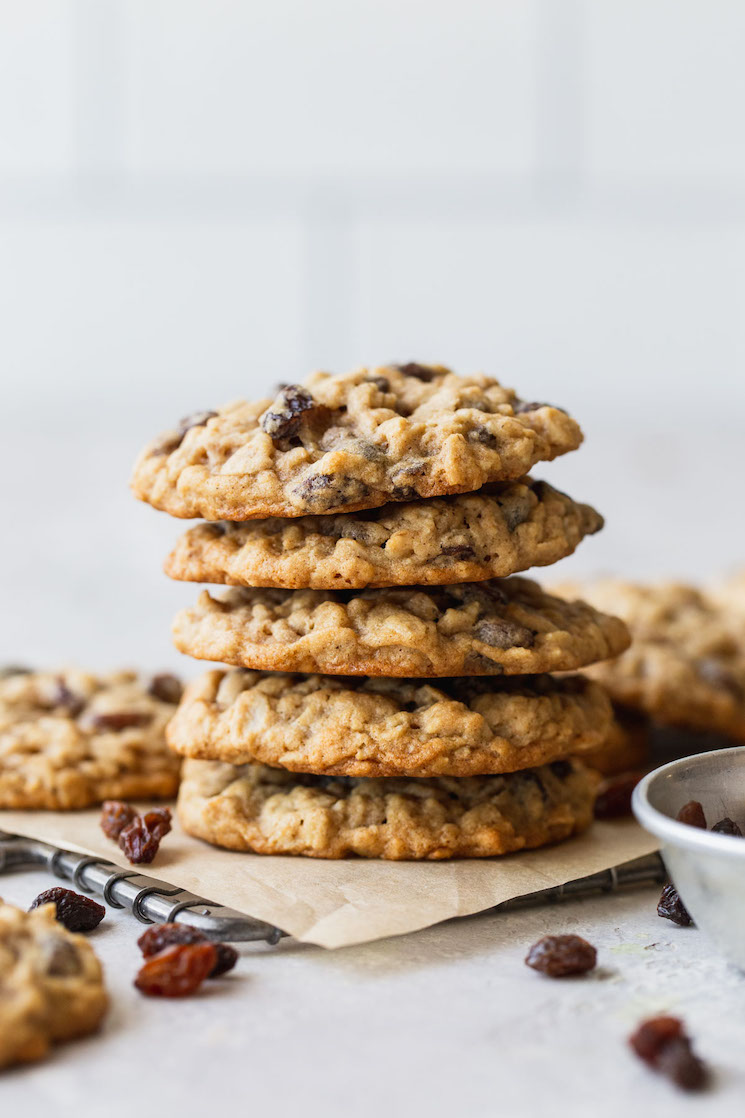 | Serves | Total Time |
| --- | --- |
| 2 dozen | 14 minutes |
Ingredients
3.75 cups (450 g) all-purpose flour
1 Tbsp baking powder
1.5 tsp ground cinnamon
1 tsp salt
1 tsp baking soda
34 Tbsp (391 g) vegetable shortening
1.75 (373 g) brown sugar
1.5 cups (297 g) granulated sugar
3 eggs
1 tsp vanilla
4 cups (396 g) oats
2.5 cups (373 g) raisins
Cookware
1 mixing bowl
1 baking sheet
Instructions
Step 1
Blend all-purpose flour, baking powder, ground cinnamon, salt, and baking soda in a mixing bowl. Set aside until needed.
Step 2
Blend vegetable shortening, brown sugar, sugar, eggs, and vanilla in mixing bowl until fluffy.
Step 3
Mix in reserved dry ingredients until well blended, about 2 minutes.
Step 4
Blend in oats and raisins.
Step 5
Place 2.5 Tbsp dough on baking sheet and press down until about 1/4 inch thick and about 3 inches across.
Step 6
Bake for 9 to 12 minutes. Cook on baking sheet.
Source
Comments