Carrot Cake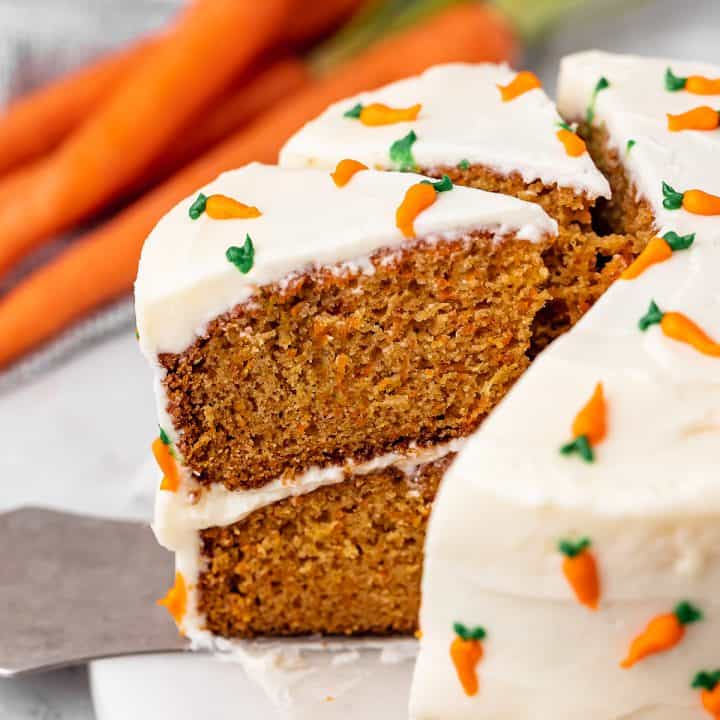 Total Time
60 minutes
Ingredients
2 cups all-purpose flour
2 cups sugar
2 tsp baking soda
1 tsp salt
1 tsp cinnamon
1.5 cups vegetable oil
4 eggs
3 cups grated carrots
1 can crushed pineapple
1 cup chopped walnuts
1 cream cheese frosting
Cookware
Instructions
Step 1
Preheat oven to 350°F.
Step 2
Mix together all-purpose flour, sugar, baking soda, salt, cinnamon, vegetable oil, eggs, grated carrots, drained crushed pineapple, and chopped walnuts.
Step 3
Bake at in a 9 x 13 inch pan for 45 minutes to 1 hour.
Step 4
Decorate with cream cheese frosting.
Source
Comments