French Fruit Tart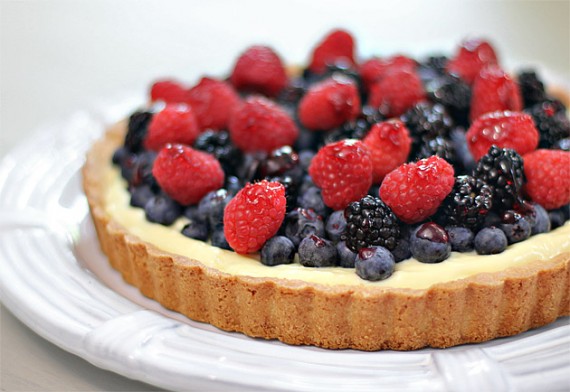 Total Time
2.25 hours
Ingredients
2 cup Bisquick
0.25 cup sugar
0.25 cup butter
8 oz cream cheese
0.33 cup sugar
1 tsp vanilla
1 cup whipping cream
some berries
0.5 cup apple jam
Cookware
Instructions
Step 1
Heat oven to 375°F. Mix Bisquick and 1/4 cup sugar. Cut in butter and press into tart pan.
Step 2
Bake 12 to 15 minutes.
Step 3
Beat cream cheese, 1/3 cup sugar, vanilla, and whipping cream.
Step 4
Spread into crust and top with berries.
Step 5
Heat 1/2 cup apple jam or apricot jam and brush over berries.
Step 6
Refrigerate at least 2 hours.
Comments