Vanilla Bean Ice Cream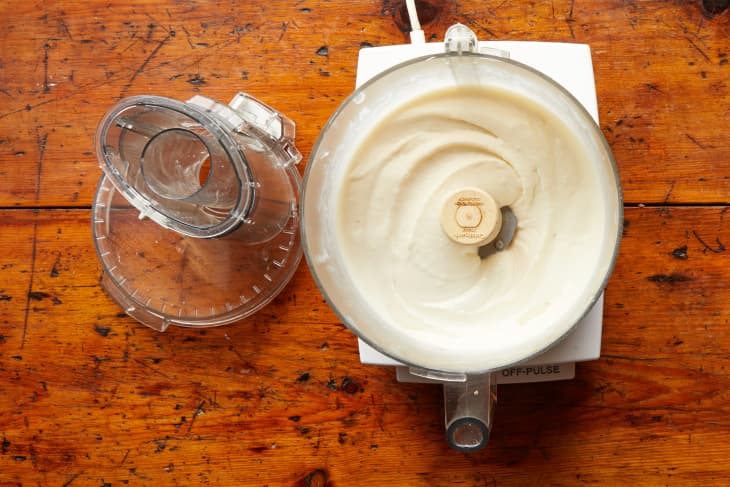 Total Time
2 hours
Ingredients
150 g granulated sugar
4 large egg yolks
570 g whole milk
270 g heavy cream
1 vanilla pod
1 pinch salt
Cookware
1 zip-top bag
1 food processor
Instructions
Step 1
Make a crème anglaise custard using granulated sugar, egg yolks, whole milk, heavy cream, vanilla pod, and a pinch of salt.
Step 2
Pour the custard into a zip-top bag and press every last bit of air out. Seal it tightly and place it flat in the freezer. Allow to freeze completely.
Step 3
Crumble the frozen custard into your food processor and process until completely smooth. At this point, you can stir in any mix-ins or additional flavorings you want.
Step 4
Scrape the ice cream into a storage container and place back in the freezer.
Sources
Comments