Vanilla Pudding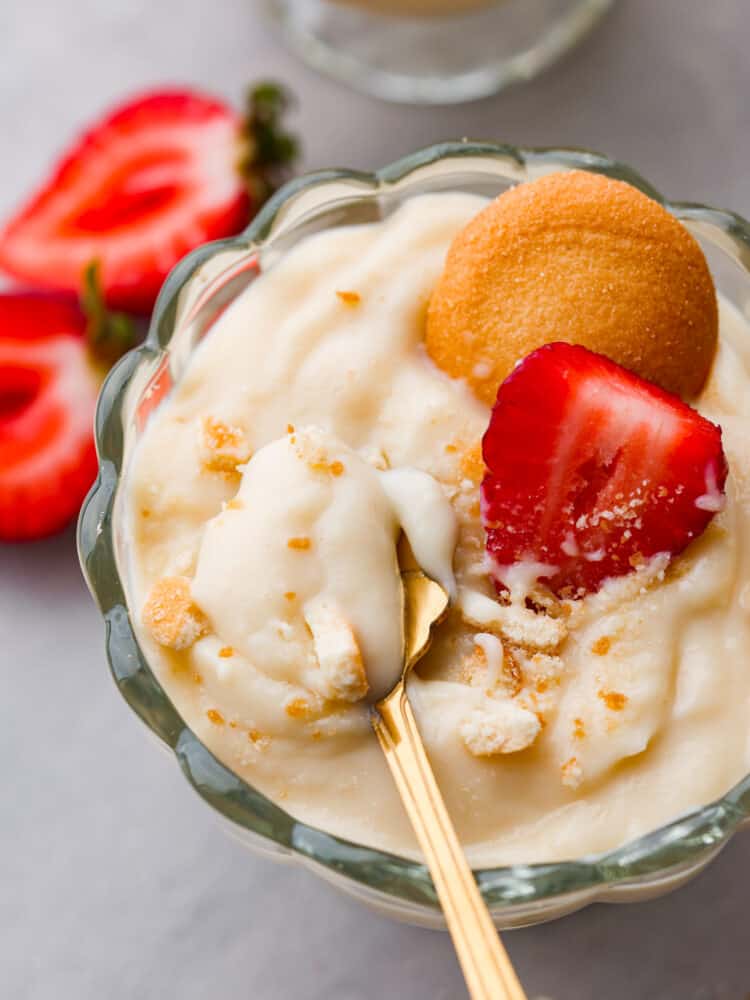 Total Time
4.17 hours
Ingredients
0.5 cup sugar
3 Tbsp cornstarch
0.25 tsp salt
2.25 cup whole milk
2 large egg yolks
2 Tbsp butter
1.5 tsp vanilla
some fresh berries (optional)
some vanilla wafers (optional)
Cookware
1 heavy-bottomed medium saucepan
1 heat-proof container
1 plastic wrap
1 serving bowls (optional)
Instructions
Step 1
Mix the sugar, cornstarch, and salt together in a heavy-bottomed medium saucepan. Whisk in the whole milk and egg yolks.
Step 2
Heat over medium, whisking constantly until the mixture thickens and bubbles, which takes about 5 to 8 minutes. Once thickened, continue to cook for an additional 1 to 2 minutes all while still whisking constantly.
Step 3
Remove from the heat and whisk in the butter and vanilla. Pour into a heat-proof container and press a layer of plastic wrap to the top of the pudding, making sure the plastic wrap makes contact with all of it in order to prevent a film forming as it cools.
Step 4
Chill in the fridge for 4 hours, or overnight.
Step 5
Before serving, stir the pudding well. Transfer to serving bowls (optional), if desired. Top with toppings of your choice. I always like serving it with fresh berries (optional) and vanilla wafers (optional)!
Source
Comments