Baked Ziti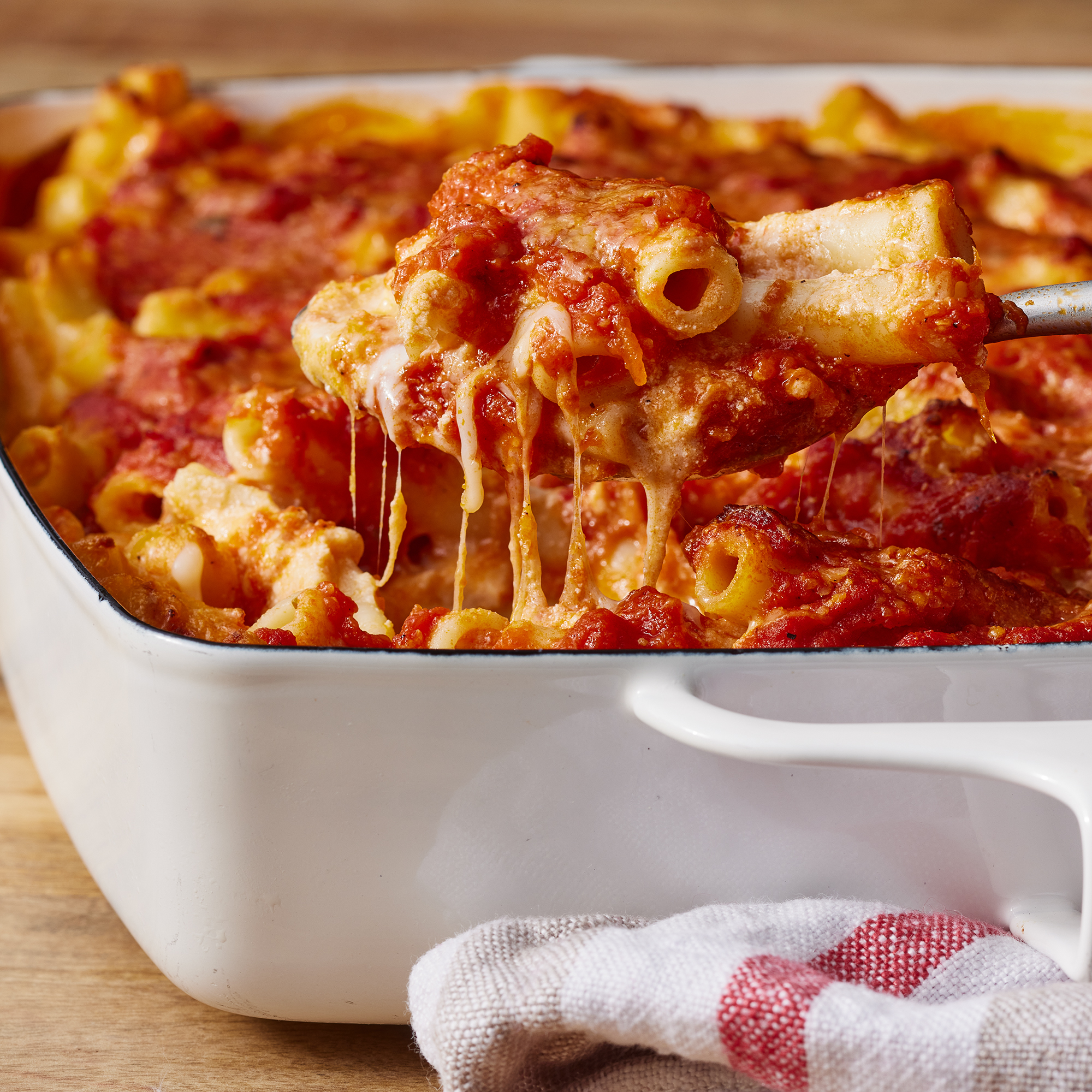 Total Time
25 minutes
Ingredients
Cookware
1 large saucepan
1 9 x 13" casserole dish
Instructions
Step 1
Preheat oven to 375°F.
Step 2
In a large saucepan, cook penne pasta until al dente.
Step 3
in a 9 x 13" casserole dish, pour just enough marinara sauce to coat the bottom of the dish.
Step 4
When pasta has cooked, drain and then mix in 1 entire jar of marinara, and mozzarella, ricotta, and Jack cheese, reserving about 1/2-3/4 cup of mozzarella.
Step 5
Pour pasta mixture in casserole pan and pour remaining marinara and mozzarella on top.
Step 6
Bake covered for 10 minutes, then uncovered for 10 to 15 minutes more, or until cheese is brown and bubbly.
Comments