Cheesy Potatoes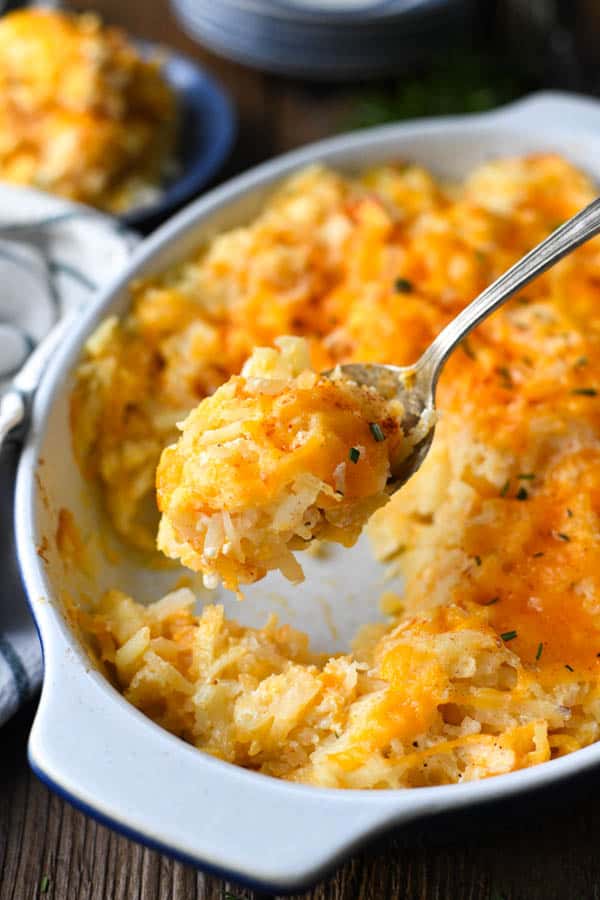 Total Time
25 minutes
Ingredients
6 medium potatoes (peeled, boiled, refrigerated, shredded)
2 cups shredded cheese
0.25 cup butter
0.33 cup chopped green onion
1 tsp salt
0.25 tsp pepper
2 cups sour cream
2 Tbsp butter
Cookware
Instructions
Step 1
Preheat oven to 350°F.
Step 2
Spray 9 x 13" pan with Pam. Lightly mix potatoes (peeled, boiled, refrigerated, shredded), shredded cheese, and 1/4 cup butter.
Step 3
Add chopped green onion, salt, pepper, and sour cream.
Step 4
Dab 2 Tbsp butter on top.
Step 5
Bake at 350°F for 25 minutes.
Comments