Chocolate Mousse Pie with Joe-Joe's Crust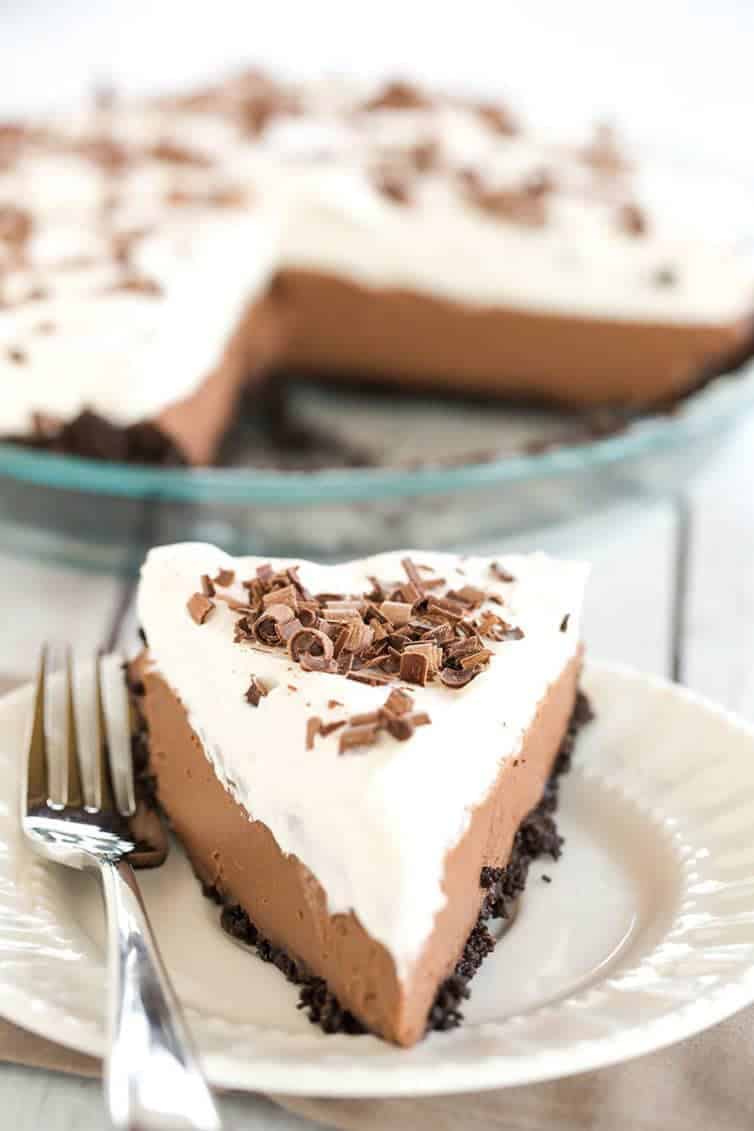 Total Time
4.12 hours
Ingredients
28 cookies TJ's Joe-Joe's
0.25 cup unsalted butter
1 14-oz can coconut cream
1 12-oz bag semi-sweet chocolate chips
0.5 tsp salt
1 can whipped cream
Cookware
Instructions
Step 1
Preheat oven to 350°F.
Step 2
Crush TJ's Joe-Joe's in a food processor until they are fine crumbs. Blend in melted unsalted butter.
Step 3
Bake 5 to 7 minutes, the remove and cool completely.
Step 4
Clean the food processor, then pour in coconut cream. Set aside.
Step 5
Melt semi-sweet chocolate chips in double boiler, then pour into the food processor with the coconut cream. Add salt. Blend until completely smooth, 20 to 30 seconds.
Step 6
Pour filling into crust and chill for 4 hours or overnight in the fridge.
Step 7
Serve with whipped cream.
Comments