Cookies & Cream Candy Bark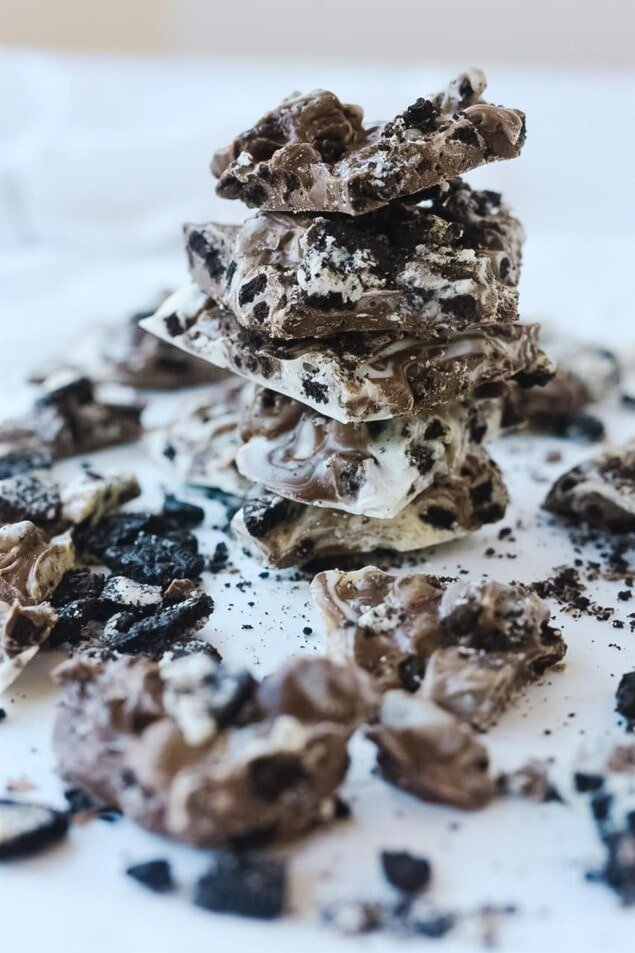 Total Time
20 minutes
Ingredients
2 cups vanilla melts
2 cups milk chocolate melts
15 cookies Oreo
Cookware
1 bowl
1 wax paper
1 knife
Instructions
Step 1
Place vanilla melts and milk chocolate melts into separate bowls and melt in microwave.
Step 2
Take 3/4 cups crushed Oreo crumbs and mix into both chocolate and vanilla and reserve 1/4 cup for topping.
Step 3
Drop spoonfuls of both mixtures onto wax paper and swirl with a knife.
Step 4
Sprinkle remaining Oreos on top; allow to harden in refrigerator.
Comments