Grandpa's Stuffing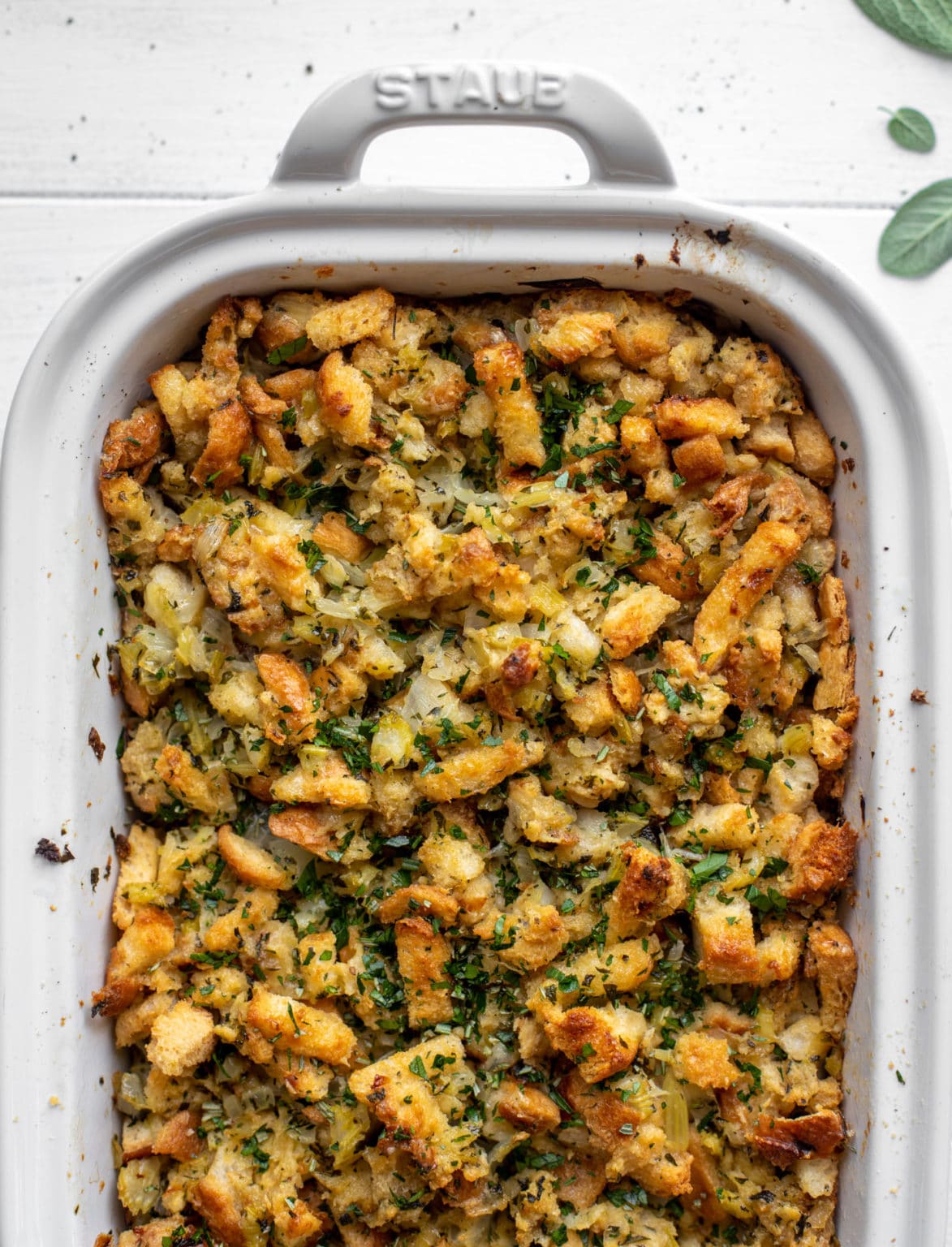 Total Time
40 minutes
Ingredients
0.5 loaf white bread
1 stalk celery
1 yellow onion
1 pkg Albers yellow cornmeal (prepared)
some water
some poultry seasoning
1 stick melted butter
Cookware
1 blender
1 casserole pan
Instructions
Step 1
Preheat oven to 350°F.
Step 2
Blend white bread, celery, and yellow onion in a blender.
Step 3
Crumble Albers yellow cornmeal (prepared). Add water to the desired texture.
Step 4
Place into a casserole pan.
Step 5
Cover with poultry seasoning to taste.
Step 6
Add melted butter.
Step 7
Stir, then cook for 30 to 40 minutes.
Source
Comments