Gumbo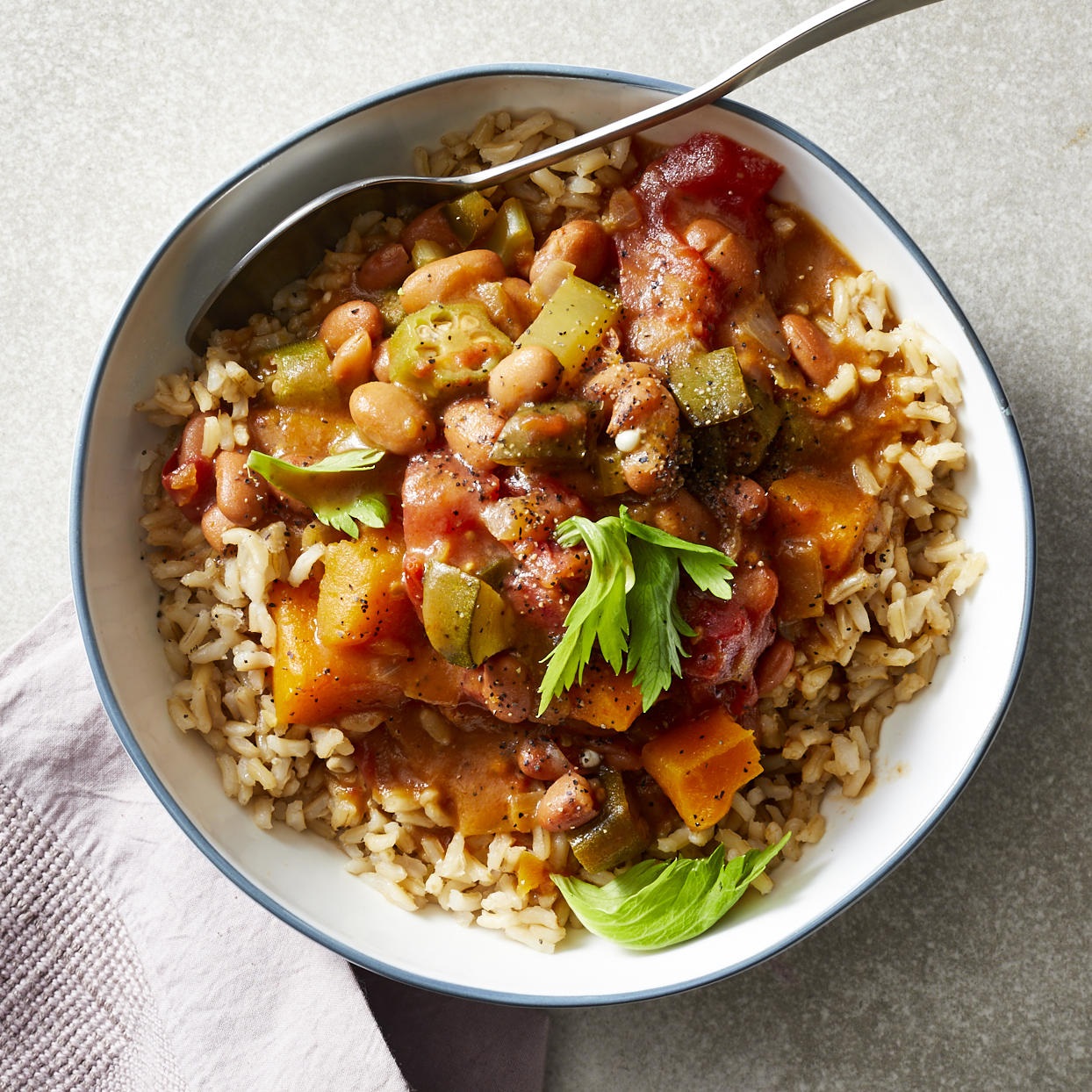 Total Time
18 minutes
Ingredients
0.5 oz unsalted butter
0.25 cup diced onion
0.25 cup diced celery
0.5 oz flour
0.5 cup okra
8 cups vegetable stock
0.5 Tbsp gumbo filé
0.5 cup diced tomatoes
0.5 Tbsp cayenne (or less)
0.5 tsp white pepper
1.5 cups cooked rice
some salt
some pepper
Cookware
Instructions
Step 1
In a large soup pot, melt unsalted butter.
Step 2
Add diced onion and diced celery; sauté until tender.
Step 3
Add flour to make a roux. Cook for 3 minutes.
Step 4
Add okra, vegetable stock, gumbo filé, diced tomatoes, cayenne (or less), white pepper, cooked rice, and salt and pepper to taste and bring to a boil.
Step 5
Simmer for 15 minutes.
Comments