Holiday Nuts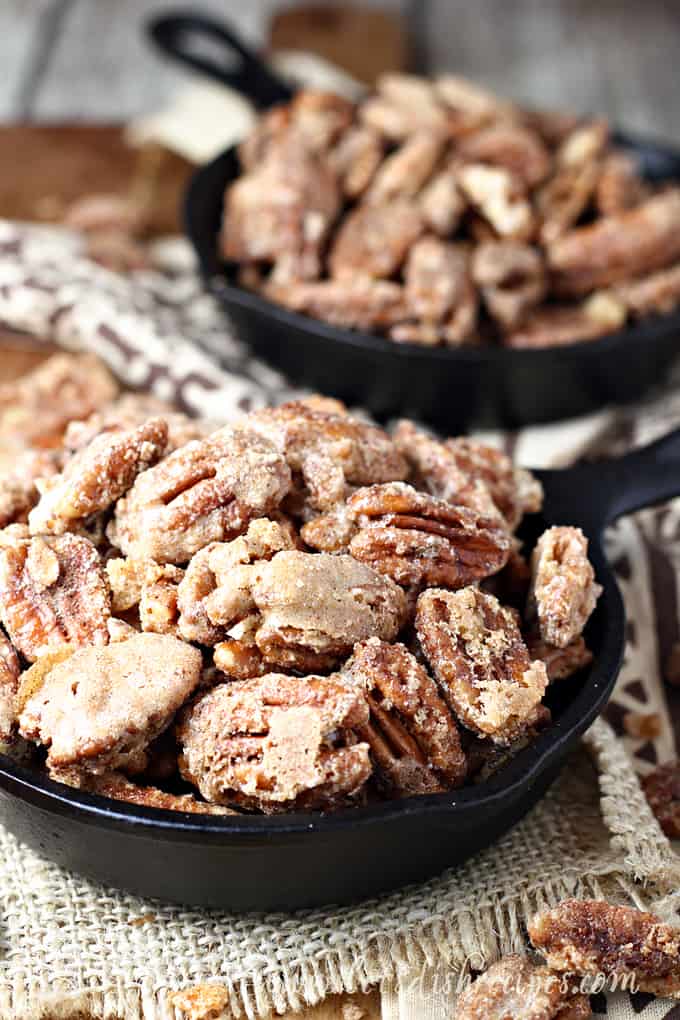 Total Time
1.08 hours
Ingredients
1 lb pecans halves
1 stick butter
2 egg whites
1 cup sugar
0.5 tsp salt
Cookware
1 shallow pan
1 bowl
1 pancake turner
Instructions
Step 1
Preheat oven to 250°F.
Step 2
Put pecans halves in shallow pan, about 10 x 15" in oven for 20 minutes.
Step 3
Remove pecans to bowl, put butter in pan and heat in oven to 300°F while you beat the egg whites stiff, then beat in sugar and salt gradually.
Step 4
Stir nuts into meringue and spread into pan. Bake for 45 minutes at 300°F, gently turning over with a pancake turner every 15 minutes. Cool and store in covered pan.
Comments