Monastery Pumpkin Bread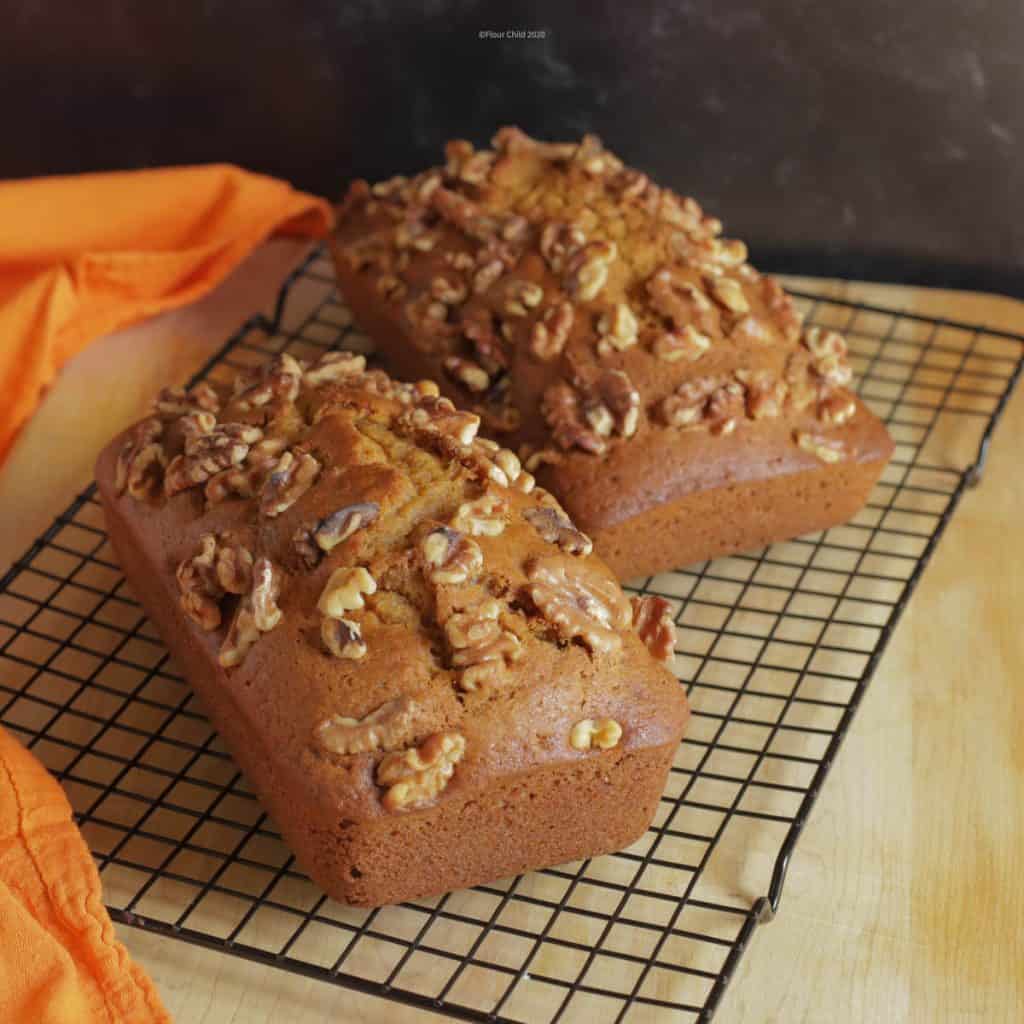 Total Time
1.5 hours
Ingredients
3.5 cups flour
3 cups sugar
2 tsp baking soda
1 tsp cinnamon
1 tsp nutmeg
1.5 tsp salt
4 eggs
1 cup oil
0.67 cup water
2 cups pumpkin
some walnut halves
Cookware
Instructions
Step 1
Preheat oven to 350°F.
Step 2
Sift together flour, sugar, baking soda, cinnamon, nutmeg, and salt.
Step 3
Combine eggs, oil, water, and pumpkin and mix well.
Step 4
Stir into dry ingredients and mix in walnut halves.
Step 5
Pour into three greased loaf pans.
Step 6
Bake for 1 hour and cool before slicing.
Comments