Ruth's Chris Sweet Potato Casserole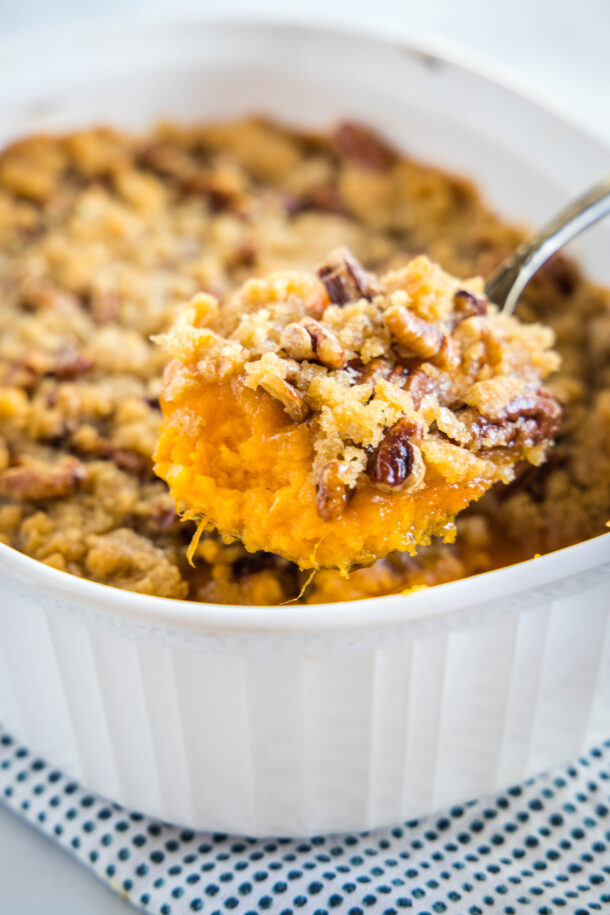 Total Time
40 minutes
Ingredients
Sweet Potatoes
3 cups steamed sweet potato
1 cup sugar
0.5 tsp vanilla
2 eggs
1 stick butter
Crust
0.75 cup brown sugar
0.33 cup flour
0.33 cup butter
Cookware
Instructions
Step 1
Preheat oven to 350°F.
Step 2
Grease a casserole pan.
Step 3
Sweet potatoes: Blend steamed sweet potato, sugar, vanilla, eggs, and 1 stick of butter. Bake for 30 minutes.
Step 4
Crust: Blend brown sugar, flour, and 1/3 cup of butter. Top potatoes with crust and bake for 10 minutes longer.
Comments