Onion Pique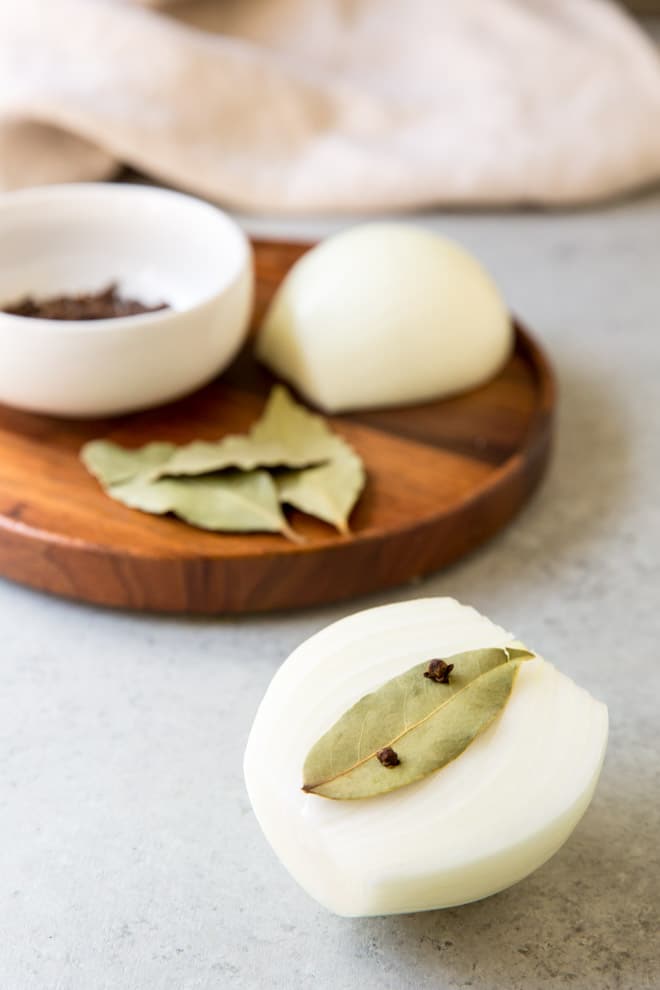 Total Time
5 minutes
Ingredients
0.5 onion
1 bay leaf
2 whole dried cloves
Instructions
Step 1
Trim off the root end of half a peeled onion.
Step 2
Attach a bay leaf to the cut-side of the onion using 2 or 3 whole dried cloves as pins.
Step 3
Add to a pot of stock or milk to cook for about 20 minutes. Remove, squeeze out the liquid, and discard when the stock or milk is finished.
Onion Clouté
Leave out the bay leaf and just spike your onion with cloves.
Source
Comments