Empanada Pastry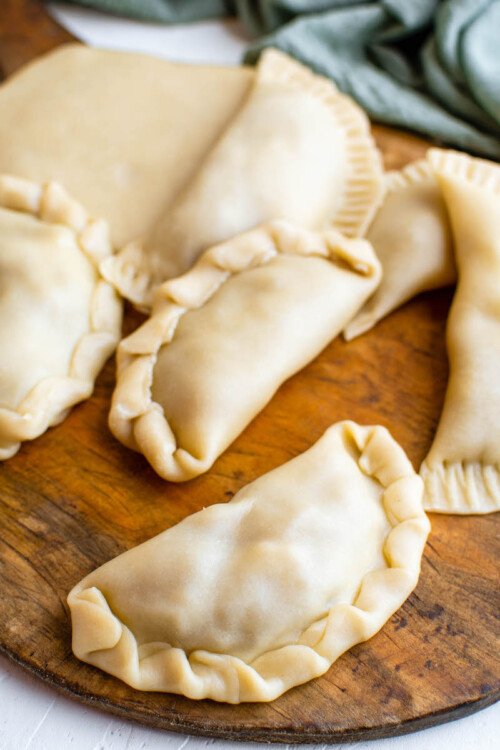 | Serves | Total Time |
| --- | --- |
| 12-15 | 1 hour 15 minutes |
Ingredients
3 cups all-purpose flour
0.25-0.5 tsp salt
6 oz butter
1 egg
0.25-0.5 cup water or milk
Cookware
Instructions
Step 1
Mix the all-purpose flour and salt in a food processor.
Step 2
Add the butter and pulse.
Step 3
Add the egg and the water or milk (in small increments) and continue pulsing until a clumpy dough forms.
Step 4
To make the empanada dough by hand, follow the same instruction but use your hands to mix the ingredients together.
Step 5
Split the dough into 2 large ball, flatten slightly into the shape of disks. The dough can be used immediately or refrigerated until ready to use (1-2 days max).
Step 6
Roll out the dough into a thin sheet and cut out round disc shapes for empanadas (use round molds or a small plate). You can also make small individual balls with the dough and roll out each individual ball to a round shape (doesn't need to be perfectly round) – if you have a tortilla press you can use it to flatten the dough balls.
Step 7
Use immediately, or store in the refrigerator/freezer to use later.
Source
Comments