Vegan Empanada Pastry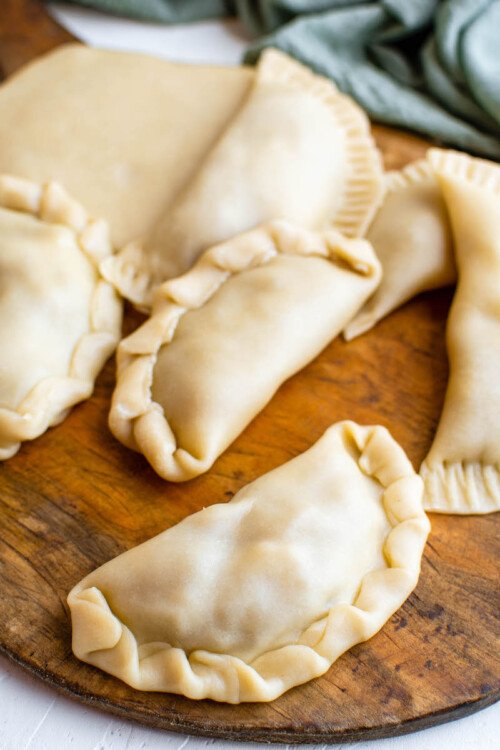 | Serves | Total Time |
| --- | --- |
| 12 | 15 minutes |
Ingredients
1.75 cups cold coconut oil
4 cups all-purpose flour
1 Tbsp granulated sugar
2 tsp baking powder
1.5 tsp salt
1 cup ice water
4 tsp apple cider vinegar
Cookware
1 food processor
1 bowl
1 large bowl
1 tortilla press or rolling pin
Instructions
Step 1
Using the shredder attachment on a food processor, shred the cold coconut oil. Transfer the shredded oil to a bowl, cover, and refrigerate.
Step 2
Over a large bowl, sift together the all-purpose flour, granulated sugar, baking powder, and salt.
Step 3
Place the bowl in the freezer for 15 minutes.
Step 4
In a food processor, add the flour mixture and coconut oil and pulse until just combined. With the processor running, add the ice water and apple cider vinegar until a loose dough forms.
Step 5
Turn the dough out onto a clean surface and use your hands to press the dough into a ball.
Step 6
Divide the dough into 12 equal pieces (about 3 ounces each) and roll each one into a ball.
Step 7
Use a tortilla press or rolling pin to flatten the balls into roughly 6 inch circles.
Step 8
Place the dough circles between layers of parchment or plastic wrap and chill until ready to use.
Source
The Gracias Madre Cookbook
Comments