Ranch Dressing Mix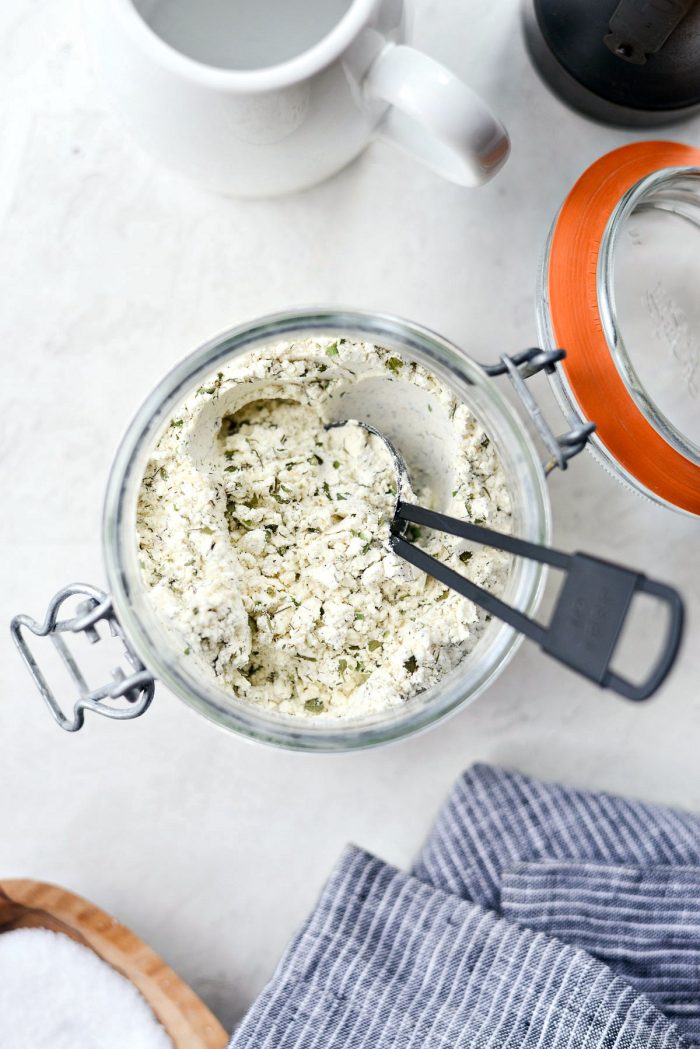 Total Time
5 minutes
Ingredients
1 cup dry buttermilk
2.5 Tbsp dried parsley
2 Tbsp dried chives
2 tsp dried dill
2.5 tsp garlic powder
1.5 tsp onion powder
1.5 tsp dried onion flakes
2 tsp salt
0.5 tsp black pepper
0.5 tsp paprika
0.25 tsp cayenne
Cookware
Instructions
Note
2 tablespoons of the ranch mix is equivalent to one packet.
Step 1
In a mixing bowl; measure and add in the dry buttermilk with dried parsley dried chives, dried dill, garlic powder, onion powder, dried onion flakes, salt, black pepper, paprika, and cayenne whisking to combine.
Step 2
Transfer the ranch mix into a jar or container that has a tight-fitting lid.
Step 3
Store in the fridge for up to 12 months.
Source
Comments