Easiest Ever Macaroni & Cheese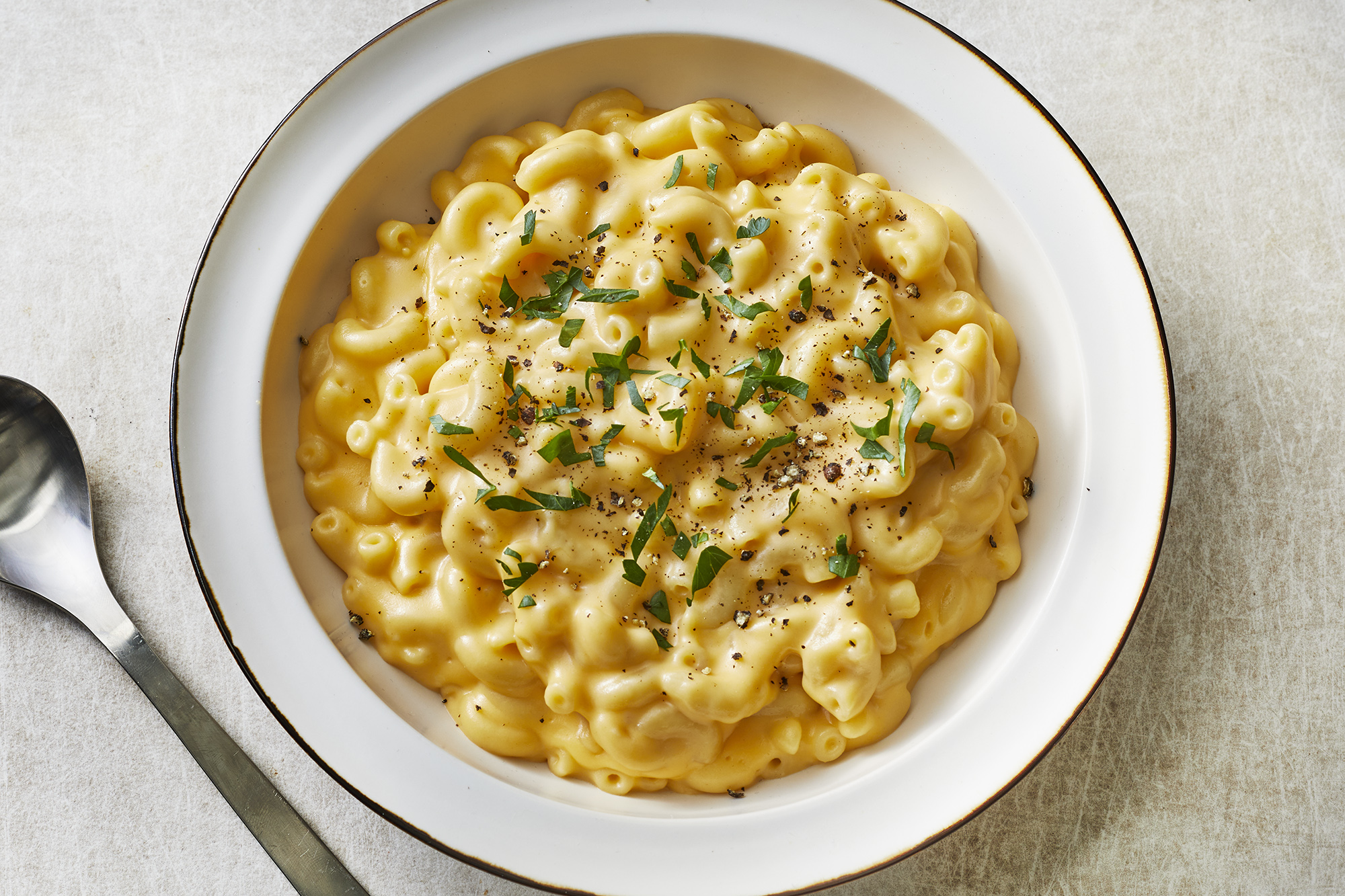 Total Time
17 minutes
Ingredients
1.5 cups water
1 cup milk
8 oz elbow macaroni
4 oz American cheese (shredded, from deli)
4 oz extra-sharp cheddar
0.5 tsp Dijon mustard
1 pinch cayenne
0.33 cup panko breadcrumbs
1 Tbsp olive oil
0.13 tsp salt
0.13 tsp pepper
2 Tbsp Parmesan
Cookware
Instructions
Step 1
Boil water and milk and stir in elbow macaroni. Reduce heat to medium-low. Cook 6 to 8 minutes.
Step 2
Add in American cheese (shredded, from deli), extra-sharp cheddar, Dijon mustard, and cayenne.
Step 3
Cook, stirring constantly, until cheese has completely melted. Cover saucepan and let stand for 5 minutes.
Step 4
Meanwhile, combine panko breadcrumbs, olive oil, and 1/8 tsp salt and 1/8 tsp pepper in a skillet.
Step 5
Cook over medium heat, stirring frequently, until evenly browned, 3 to 4 minutes.
Step 6
Off heat, sprinkle Parmesan over panko and stir to combine.
Step 7
Transfer macaroni to serving dish and sprinkle panko mixture over top.
Comments