Perfect Chickpea Salad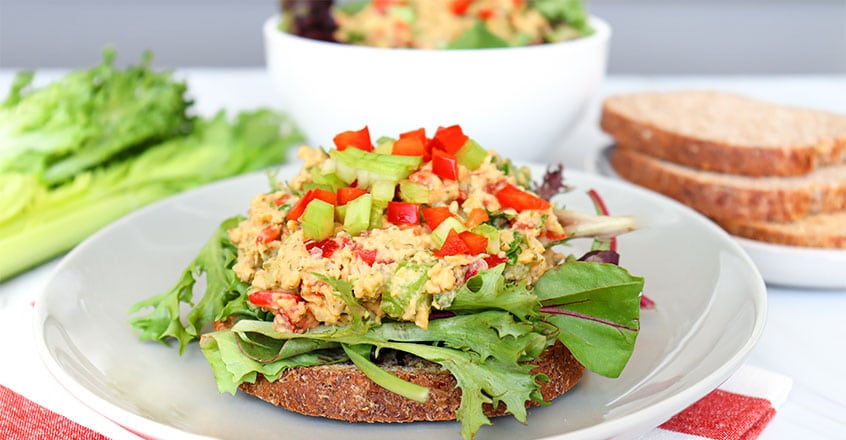 Total Time
10 minutes
Ingredients
1 can chickpeas
2 stalks celery
0.33 cup bell pepper
0.33 cup pickles
0.25 cup hummus
1.5 tsp mustard
1 Tbsp dill
0.25 cup parsley
4 Tbsp lemon juice
1 pinch salt
1 pinch pepper
some whole grain pita bread pockets
Cookware
1 large bowl
1 potato masher
Instructions
Step 1
In a large bowl, mash the chickpeas with a potato masher until flaky in texture.
Step 2
Add the celery, bell pepper, pickles, hummus, mustard, dill, parsley, and lemon juice. Mix well. Sprinkle with salt and pepper, adjusting seasoning to taste.
Step 3
Serve on toasted whole grain Ezekiel muffins, or in whole grain pita bread pockets.
Source
Comments