Fresh Fava Beans with Mint & Scallions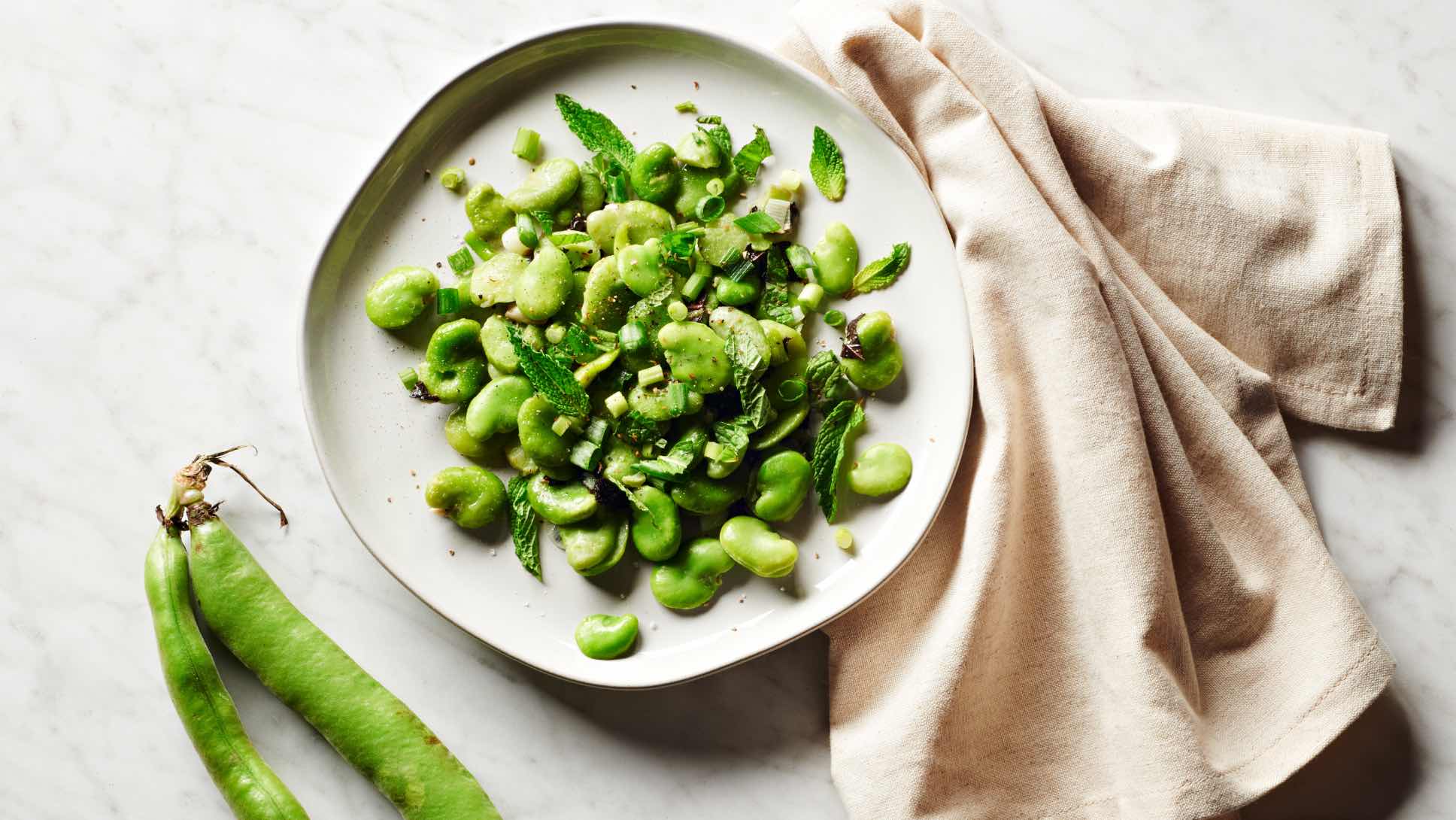 | Serves | Total Time |
| --- | --- |
| 4 | 11 minutes |
Ingredients
1 small bunch scallions
4 Tbsp olive oil
2 cups cooked fava beans
1 cup water
0.5 cup chopped mint
some salt
some pepper
some fennel
Cookware
Instructions
Step 1
In a large pot, sauté scallions in 2 Tbsp of olive oil for 1 minute, until wilted.
Step 2
Add fava beans and water. Stir to combine. Simmer for about 10 minutes or until the fava beans are soft. Drain the fava beans and scallions and return to pot.
Step 3
Immediately add chopped mint and remaining olive oil to the warm beans and toss. Add salt and pepper to taste before serving.
Step 4
Serve with fennel and sun-dried tomato sauté.
Source
Comments