Potato Broccoli Casserole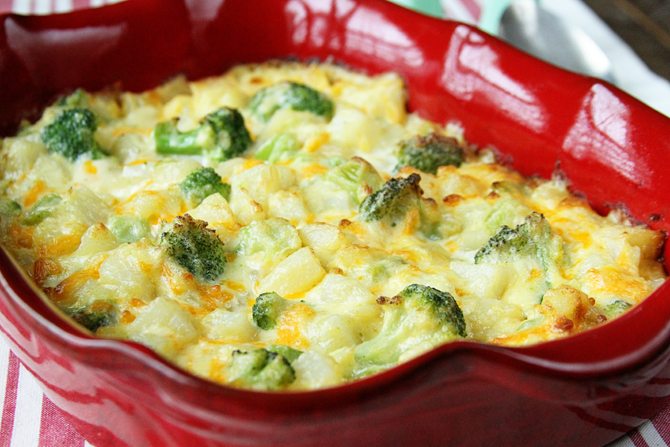 Total Time
17 minutes
Ingredients
1.5 lbs potatoes
0.25 cup unsalted butter
3 Tbsp flour
2.5 cups milk
0.5 tsp salt
0.25 tsp pepper
3 cups broccoli
Cookware
1 saucepan
1 casserole dish
Instructions
Step 1
Preheat oven to 350°F.
Step 2
Cut potatoes into thin slices.
Step 3
Heat unsalted butter in saucepan; sprinkle with flour, and cook for 2 minutes. Add milk, salt, and pepper. Simmer until boiling. Remove from heat.
Step 4
In a casserole dish, layer potatoes and broccoli. Top with white sauce.
Step 5
Cover and bake for 15 minutes, then an additional 5 uncovered.
Comments