Gordon Ramsay's Spicy Sausage Rice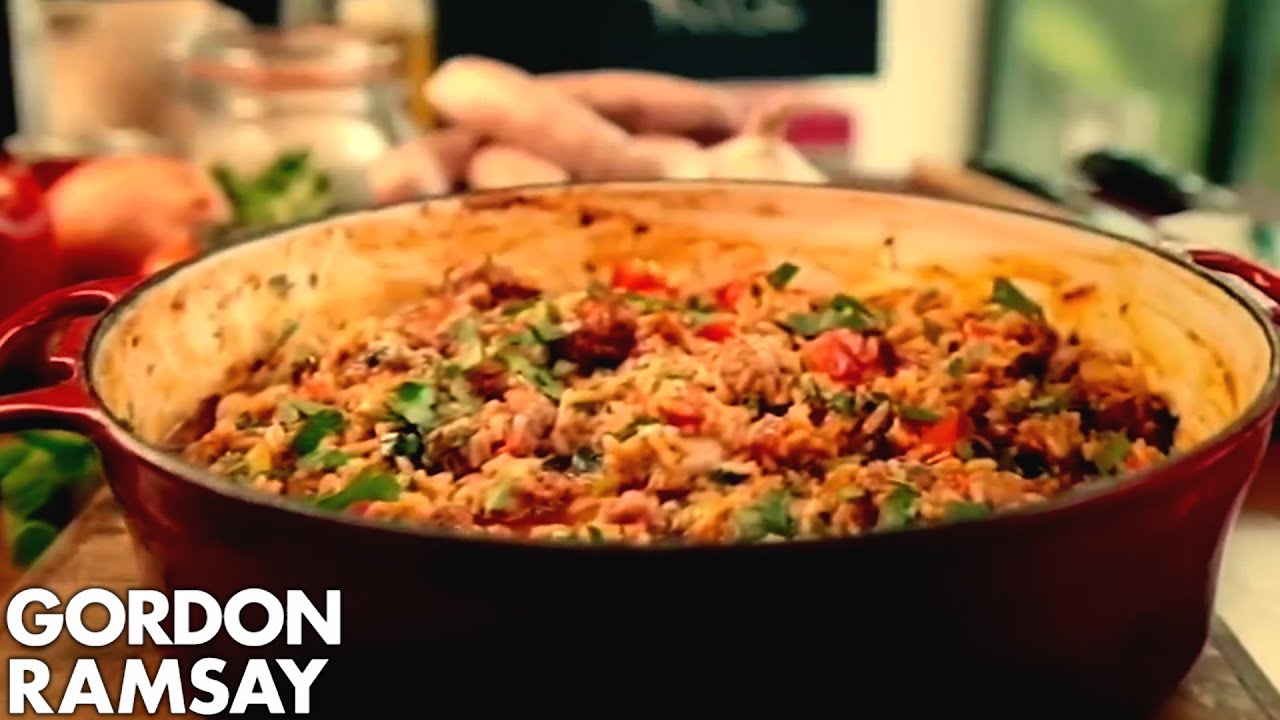 | Serves | Total Time |
| --- | --- |
| 6 | 32 minutes |
Ingredients
1 glug olive oil
1 red onion
1 red pepper
2 cloves garlic
5 veggie Italian sausage
1 tsp smoked paprika
200 g uncooked rice
3 oz white wine
2 cups vegetable stock
4 scallions
1 tomato
1 small bunch parsley
Cookware
Instructions
Step 1
Add glug of olive oil to a heated Dutch oven. Fry sliced red onion for 5 minutes until soft.
Step 2
Add the red pepper and garlic and cook for 2 minutes. Crumble in veggie Italian sausage and cook for 5 minutes.
Step 3
Add smoked paprika and season. Add uncooked rice and mix well.
Step 4
Deglaze by pouring the white wine and scraping bits off the bottom of the pan.
Step 5
Add vegetable stock and bring to a simmer.
Step 6
Cook gently for 15 to 20 minutes until the rice is tender and the liquid is almost entirely absorbed.
Step 7
Remove from heat and gently fold in the chopped scallions, tomato, and parsley.
Comments