Sweet & Spicy Corncakes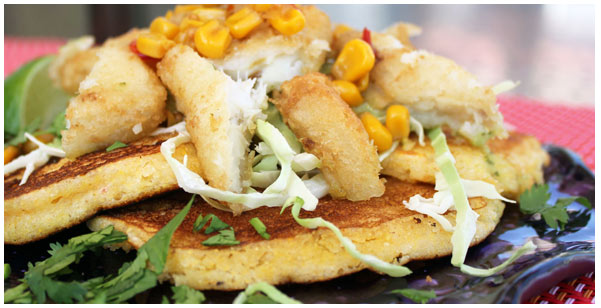 Total Time
30 minutes
Ingredients
Cookware
Instructions
Step 1
Mix together TJ's cornbread mix, milk, egg, cayenne pepper to taste, and 1/2 cup grape seed oil.
Step 2
Add TJ's corn and chile tomato-less salsa and allow batter to rest for 30 minutes.
Step 3
Heat griddle with grape seed oil and scoop 1/4 cup batter onto grill at a time.
Step 4
Serve with cabbage slaw, TJ's chicken-less chicken fingers and TJ's cilantro dressing with a test of lime.
Comments