Refried Black Beans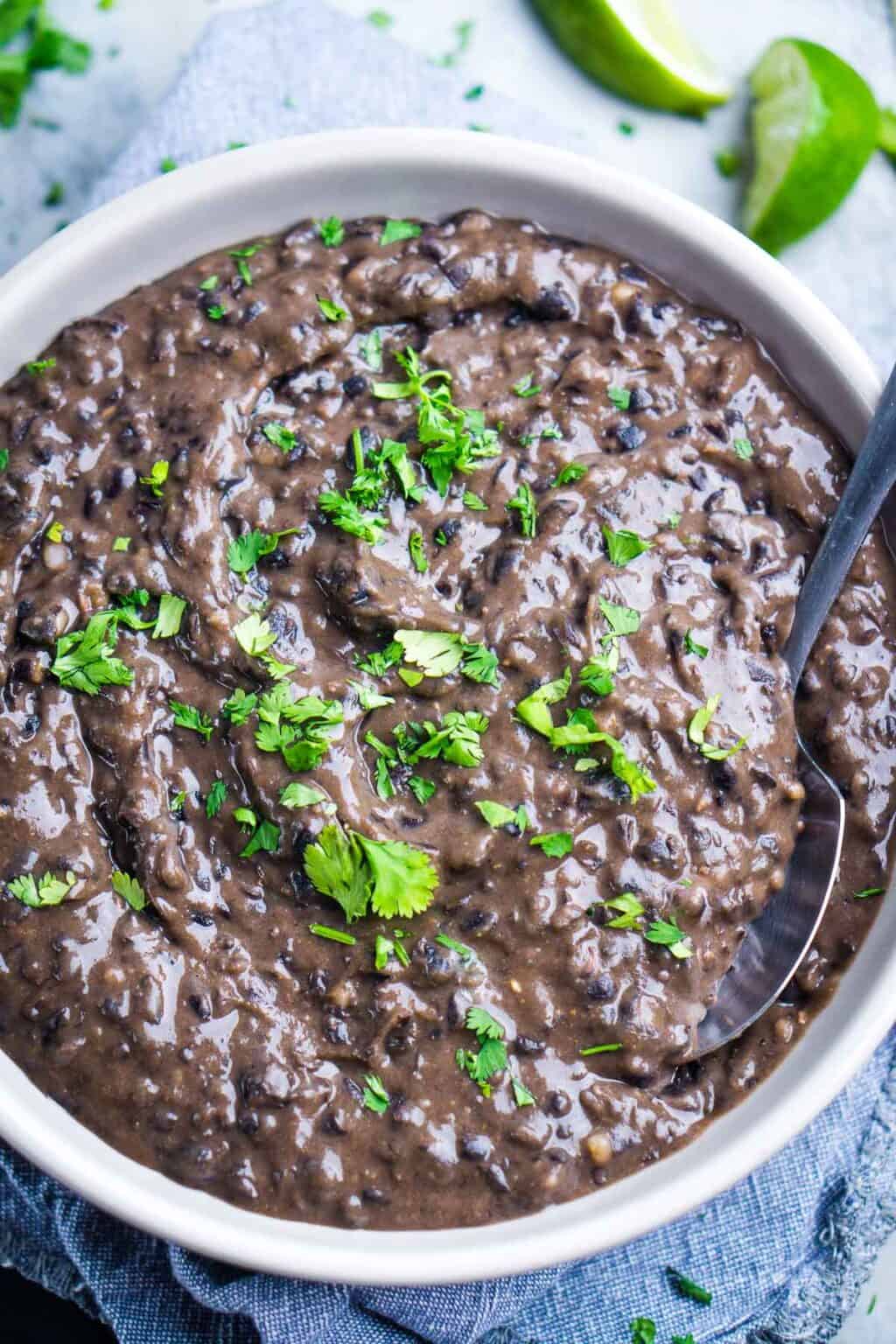 | Serves | Total Time |
| --- | --- |
| 8 | 60 minutes |
Ingredients
400 g dried black beans
1 medium onion
4 cloves garlic
1 tsp cumin
0.5 tsp chili powder
0.5 tsp black pepper
1 tsp dried oregano
5 cups vegetable broth
some salt
some lime juice
Cookware
Instructions
Step 1
Add dried black beans, coarsely chopped onion, garlic, cumin, chili powder, black pepper, dried oregano, and vegetable broth to an Instant Pot.
Step 2
Seal the lid and pressure cook for 40 minutes, then let pressure release naturally for 20 minutes.
Step 3
Use a ladle to scoop out most of the liquid and set aside.
Step 4
Use an immersion blender to blend, adding in liquid to desired consistency.
Step 5
Stir in salt and lime juice to taste.
Comments