Blue Cheese Herb Spread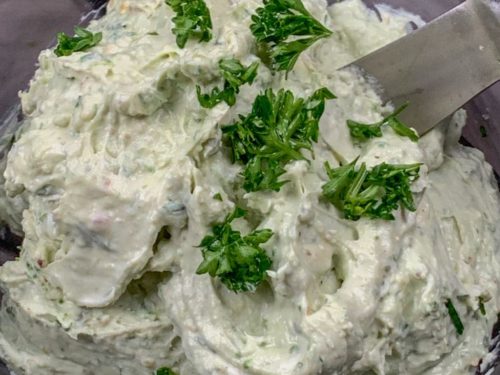 Ingredients
2 Tbsp walnuts
2 Tbsp parsley
2 Tbsp chives
0.5 cup blue cheese crumble
8 oz cream cheese
Cookware
1 food processor
1 small bowl
Instructions
Step 1
Place walnuts, chopped parsley, and chopped chives in a food processor.
Step 2
Transfer to a small bowl and stir in blue cheese crumble. Set aside.
Step 3
Place cream cheese in a food processor until smooth.
Step 4
Add herb mixture to cream cheese and process until thoroughly blended.
Note
Spread can be made 3 days ahead and chilled, covered tightly.
Step 5
Serve at room temperature.
Comments