Chimichurri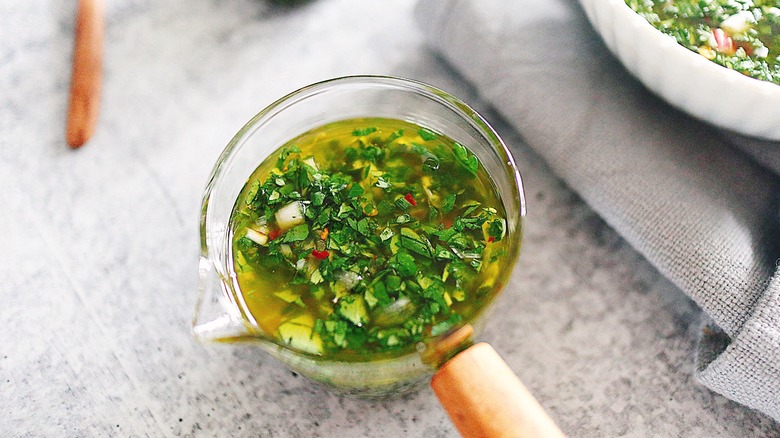 | Serves | Total Time |
| --- | --- |
| 6 | 35 minutes |
Ingredients
🥂 0.5 cup red wine vinegar
1 lemon juice
1 small shallot
5 cloves garlic
0.75 parsley
0.5 cup cilantro
1 Tbsp oregano
2 Tbsp chives
0.5 tsp red pepper
0.75 cup olive oil
2 tsp salt
0.5 tsp pepper
Cookware
Instructions
Step 1
Combine the red wine vinegar, lemon juice, minced shallot, garlic, parsley, cilantro, oregano, chives, and red pepper together in a bowl.
Step 2
Whisk the olive oil into the other ingredients.
Step 3
Season the chimichurri with salt and pepper, and feel free to add more or less to taste.
Step 4
Let the chimichurri stand at room temperature for 20 minutes.
Step 5
Refrigerate if not used immediately, but allow the mixture to come to room temperature before serving.
Source
Comments