Italian Vinaigrette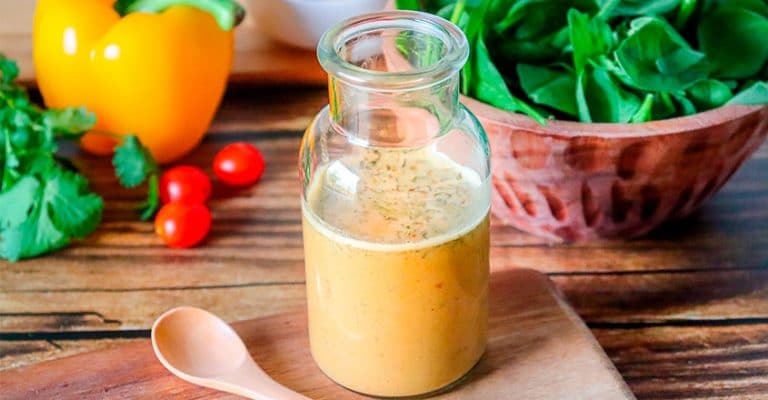 | Serves | Total Time |
| --- | --- |
| 2/3 cup | 20 minutes |
Ingredients
2 tsp nutritional yeast
1.5 tsp dried basil
0.5 tsp dried oregano
0.5 tsp garlic powder
0.25 tsp celery seed
1 pinch crushed red pepper (optional)
0.125 tsp pepper
0.25 cup red wine vinegar
0.25 cup water
2 Tbsp maple syrup
1 Tbsp lemon juice
1.5 tsp tahini
1 tsp Dijon mustard
1 tsp salt
Cookware
Instructions
Step 1
Combine nutritional yeast, dried basil, dried oregano, garlic powder, celery seed, crushed red pepper (optional), pepper, red wine vinegar, water, maple syrup, lemon juice, tahini, Dijon mustard, and salt in a blender and purée until smooth.
Step 2
Taste and add extra pepper if desired.
Step 3
Serve immediately or store in an airtight container in the refrigerator for up to a week.
Source
Comments