Red Wine Vinaigrette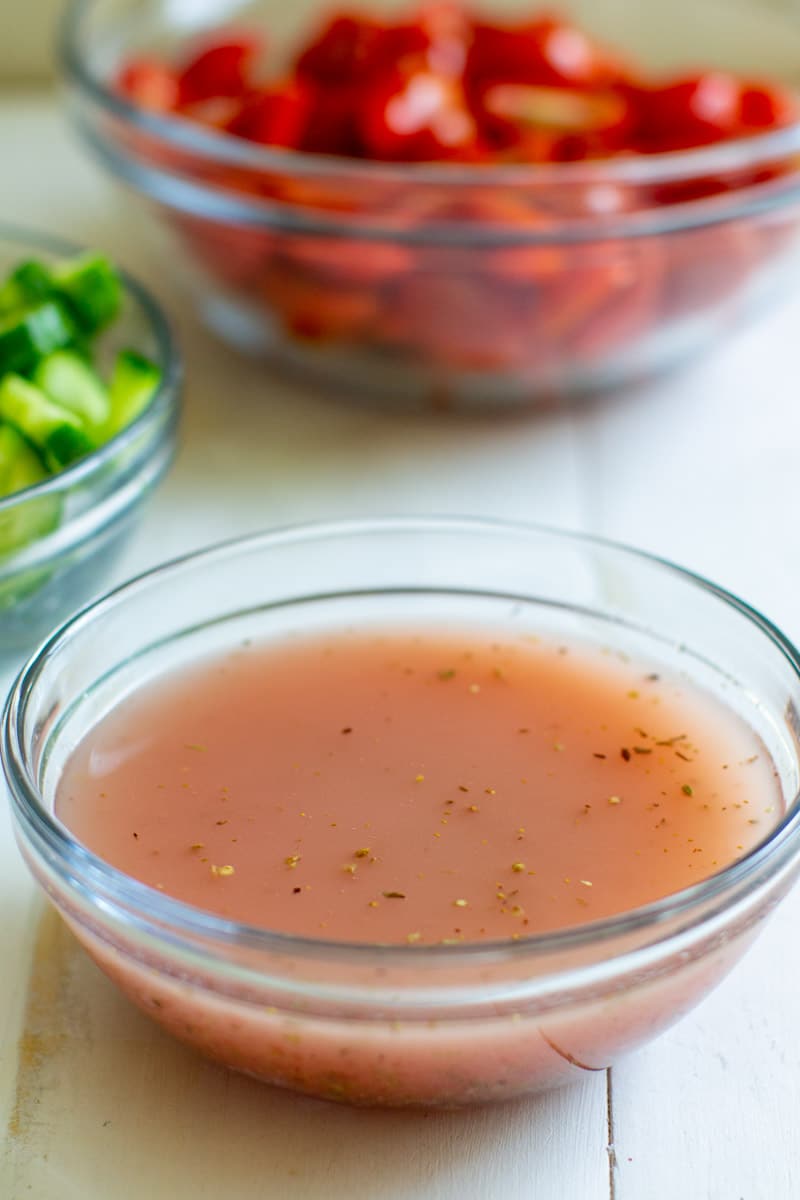 Total Time
5 minutes
Ingredients
1 Tbsp garlic
1 Tbsp shallots
1 Tbsp fresh basil
0.25 cup red wine vinegar
2 tsp whole grain mustard
2 tsp agave
1 tsp salt
1 tsp pepper
0.75 cup olive oil
Cookware
Instructions
Step 1
Chop the garlic, shallots and fresh basil. Set the basil aside.
Step 2
Whisk the red wine vinegar, whole grain mustard, agave, garlic, shallots, salt and pepper together in a small mixing bowl until combined.
Step 3
Continue to whisk while slowly drizzling olive oil into the mixture to combine.
Step 4
Garnish with the chopped basil and serve.
Source
Comments