Sumac Lemon Vinaigrette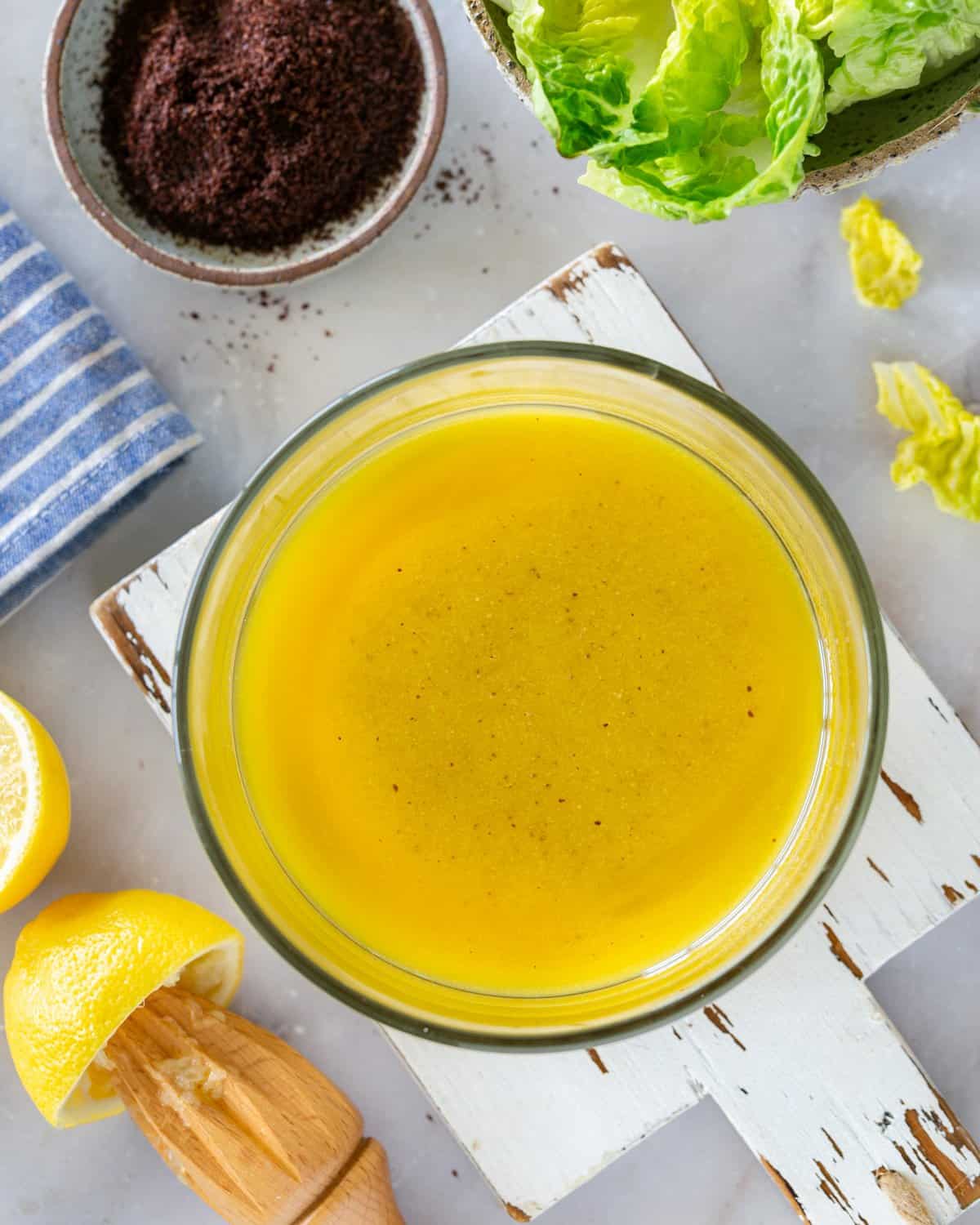 Total Time
5 minutes
Ingredients
1 clove garlic
1 Tbsp lemon juice
2 Tbsp water
2 Tbsp white wine vinegar
1 Tbsp honey
0.5 tsp sumac seasoning
0.5 cup olive oil
1 tsp oregano
1 tsp parsley
0.5 tsp thyme
0.25 tsp salt
0.5 tsp pepper
Cookware
Instructions
Step 1
Mince the garlic.
Step 2
Whisk lemon juice, water, white wine vinegar, garlic, honey, and sumac seasoning in a bowl.
Step 3
Whisk and slowly drizzle in the olive oil to combine.
Step 4
Add oregano, parsley, thyme, salt and pepper.
Step 5
Toss the vinaigrette into the salad and serve.
Source
Comments