Tzatziki Dip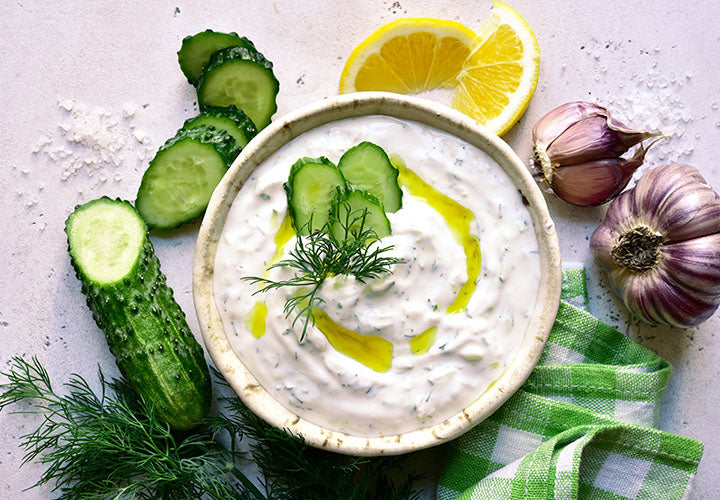 Total Time
5 minutes
Ingredients
0.5 cucumbers
1 tsp salt
1 clove garlic
0.5 tsp fresh dill
0.5 tsp mint
1 lemon
1 tsp olive oil
8 oz Greek yogurt
Cookware
Instructions
Step 1
Shred the cucumbers and sprinkle with salt. Let sit for 5 minutes.
Step 2
Drain and squeeze the shredded cucumbers with a paper towel to remove any additional moisture.
Step 3
Mince the garlic clove, chop the fresh dill and mint, and zest and juice the lemon.
Step 4
Combine the cucumbers, olive oil, and Greek yogurt in a bowl, and serve.
Source
Comments