Charred Brussels Sprouts with Walnuts & Gorgonzola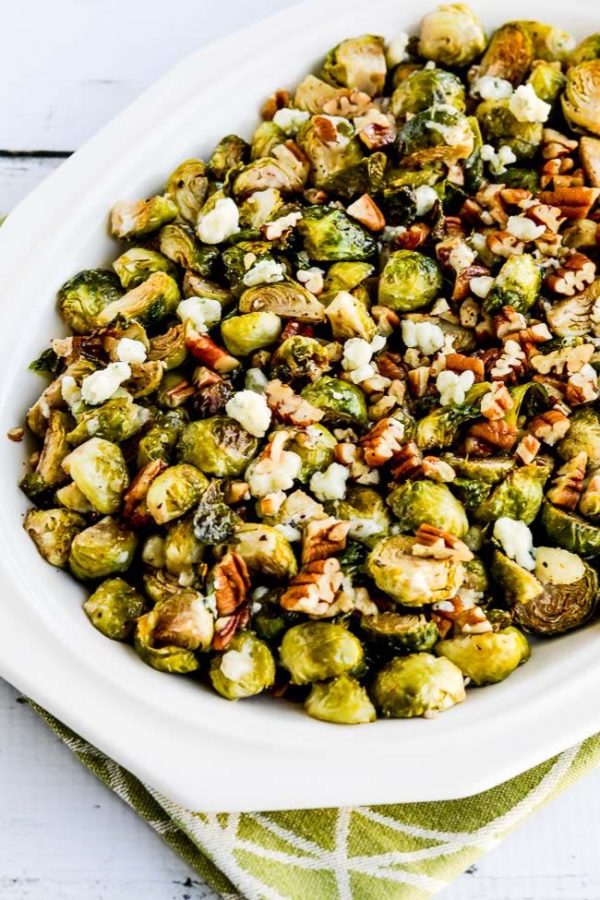 | Serves | Total Time |
| --- | --- |
| 8 | 30 minutes |
Ingredients
4 lbs Brussels sprouts
2 cloves garlic
6 Tbsp olive oil
some salt
some pepper
2 cups walnuts
8 oz crumbled Gorgonzola
0.25 cup balsamic vinegar
Cookware
1 food processor
1 rimmed baking sheet
1 large bowl
Instructions
Step 1
Preheat oven to 425°F.
Step 2
In a food processor, pulse Brussels sprouts, garlic, olive oil, salt, and pepper.
Step 3
Place on a rimmed baking sheet and bake for 20 minutes, turning with a spatula halfway through.
Step 4
Meanwhile, toast walnuts in a heated for 8 to 10 minutes.
Step 5
Transfer to a large bowl. Add Brussels sprouts, walnuts, crumbled Gorgonzola, and balsamic vinegar.
Comments