Garlic Mushrooms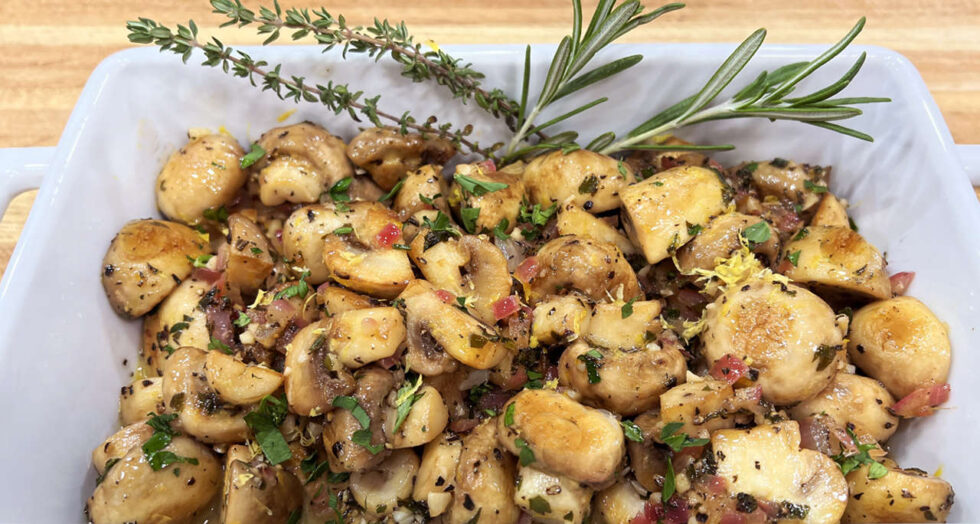 Total Time
6 minutes
Ingredients
some olive oil
1 lb mushrooms
some salt
some pepper
1 cup red onion
1 Tbsp thyme
1 Tbsp rosemary
1 Tbsp garlic
1 Tbsp lemon juice
2 oz white wine or white vermouth or vegetable stock
2 Tbsp parsley
1 lemon zest
2 Tbsp butter
Cookware
Instructions
Step 1
In a sauté pan, heat a couple tablespoons olive oil. When hot add the mushrooms, salt and pepper to taste. Cook until golden brown.
Step 2
Add the red onion and cook for 2 to 3 minutes.
Step 3
Add the thyme, rosemary and garlic.
Step 4
When the garlic is fragrant, add the lemon juice and the white wine or white vermouth or vegetable stock and let it reduce for a 2 to 3 minutes.
Step 5
Add the parsley and the lemon zest.
Step 6
Finish with the butter and enjoy it!
Source
Comments