Golden French Mashed Potatoes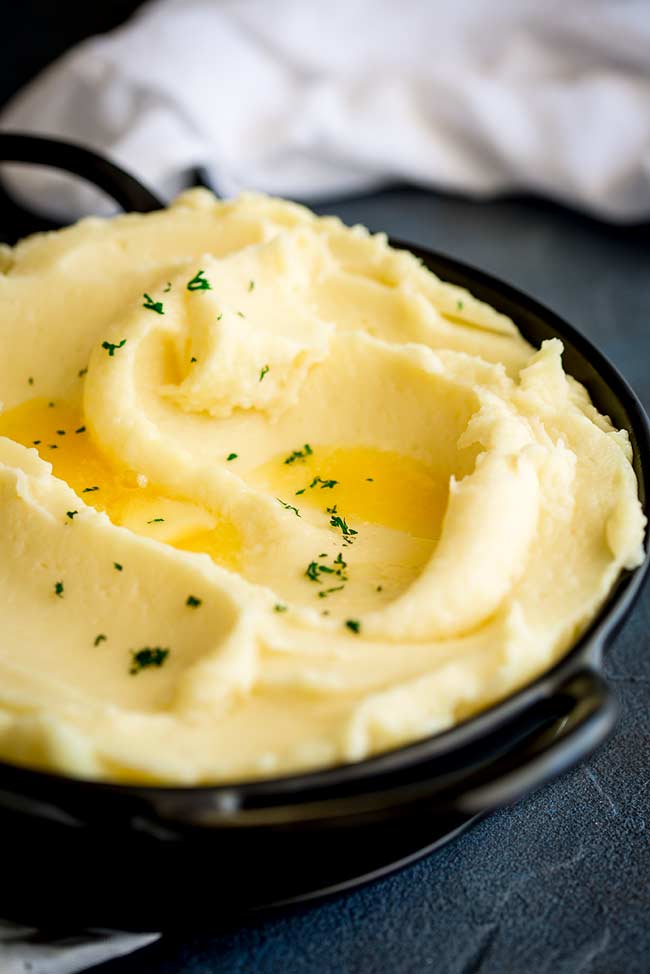 Total Time
40 minutes
Ingredients
2 lbs Yukon Gold potatoes
2.5 sticks unsalted butter
1.33 cups whole milk
1 tsp salt
some pepper
Cookware
Instructions
Step 1
Scrub Yukon Gold potatoes and cut into 1-inch cubes.
Step 2
Heat unsalted butter, whole milk, and 1 tsp salt in a large saucepan until butter is melted.
Step 3
Add potatoes, increase heat to medium-low and cook until liquid just starts to boil. Reduce heat to low, partially cover and gently simmer until potatoes are tender (30 to 40 minutes).
Step 4
Stir every 10 minutes. Once cooked, blend potatoes and milk and butter mixture all together in a bowl.
Step 5
Season with salt and pepper to taste.
Comments