Miso-Glazed Carrots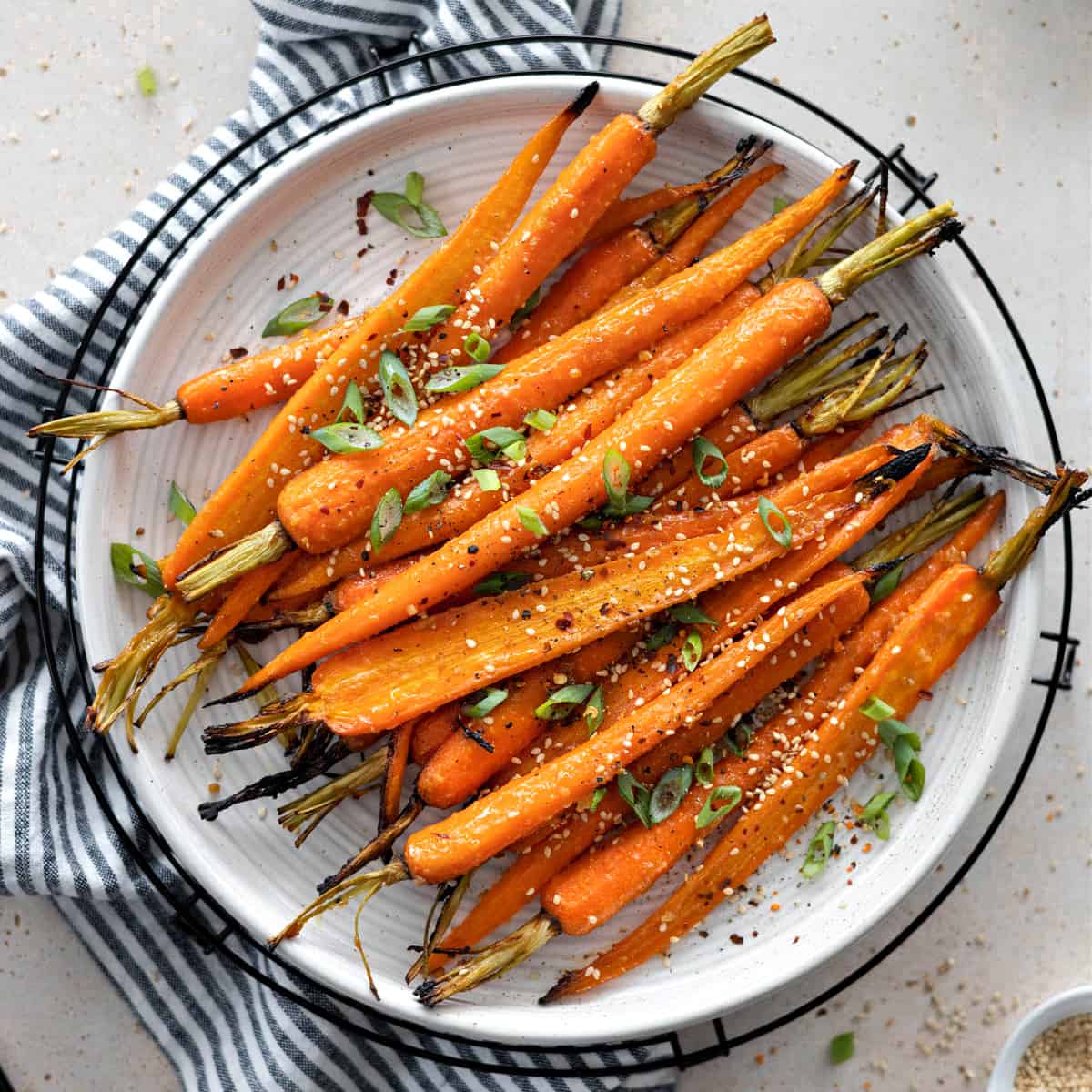 Total Time
25 minutes
Ingredients
Cookware
1 baking sheet
1 foil
1 small mixing bowl
Instructions
Step 1
Preheat oven to 400°F and line a baking sheet with foil.
Step 2
Chop 1 cup carrots into 1/4-inch thick pieces on an angle. To a small mixing bowl, add miso glaze and toss carrots.
Step 3
Arrange on a foil-lined baking sheet in an even layer and roast for 20 to 25 minutes, stirring once at the halfway point, or until tender when pierced and deep golden brown.
Source
Comments