Parsnip Purée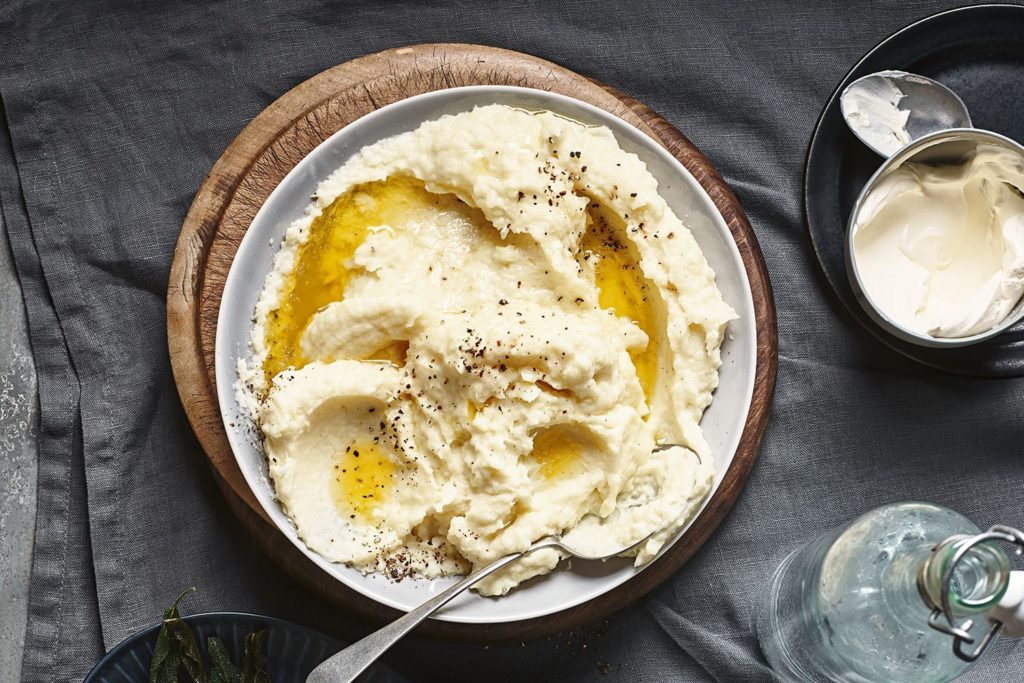 | Serves | Total Time |
| --- | --- |
| 6 | 25 minutes |
Ingredients
1 lb parsnips
2 cups heavy cream
2 sprigs thyme
2 cloves garlic
4 oz butter
1 tsp salt
1 tsp pepper
some parsley
Cookware
1 pot
1 saucepan
1 food processor
Instructions
Step 1
To a pot containing slightly salted water, add peeled and sliced parsnips and bring to boil. Simmer on low heat for about 15 minutes until the parsnips are tender.
Step 2
To a saucepan, add heavy cream, thyme, and blanched garlic cloves. Cook it over low heat and bring it to a simmer. Transfer the parsnips into the food processor and reserve some of the cooking liquid.
Step 3
Add butter and 2-3 tablespoons of cooking liquid and blend the mixture. Add strained heavy cream mixture, a pinch of salt and pepper, and blend until smooth.
Step 4
Garnish the puree with a teaspoon of melted butter and freshly chopped parsley.
Source
Comments