Pasta Salad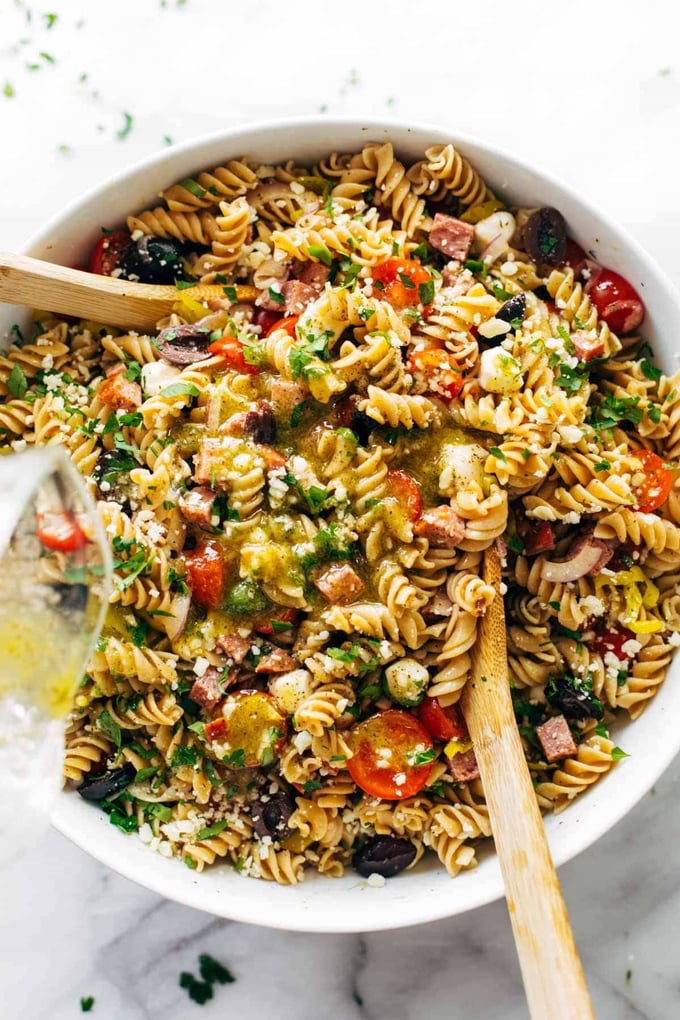 Total Time
20 minutes
Ingredients
1 lb pasta salad pasta
some garlic salt
some onion powder
some salt
some Italian seasoning
0.5 cup broccoli
2 Tbsp olives
1 roasted tomato
0.5 red onion
1 tsp garlic
some slices of salami or ham
some slices of provolone cheese
1 cruet Good Seasons Italian dressing
Cookware
Instructions
Step 1
Boil pasta salad pasta.
Step 2
Sprinkle garlic salt, onion powder, salt, and Italian seasoning on noodles while hot so that the flavor absorbs into the noodles.
Step 3
Add the broccoli, finely chopped olives, roasted tomato, red onion, crushed garlic, slices of salami or ham, slices of provolone cheese mixing in the Good Seasons Italian dressing last. Then mix, toss and stir.
Step 4
Leave in the refrigerator at least one hour before serving.
Source
Comments