Rosemary Roasted Cashews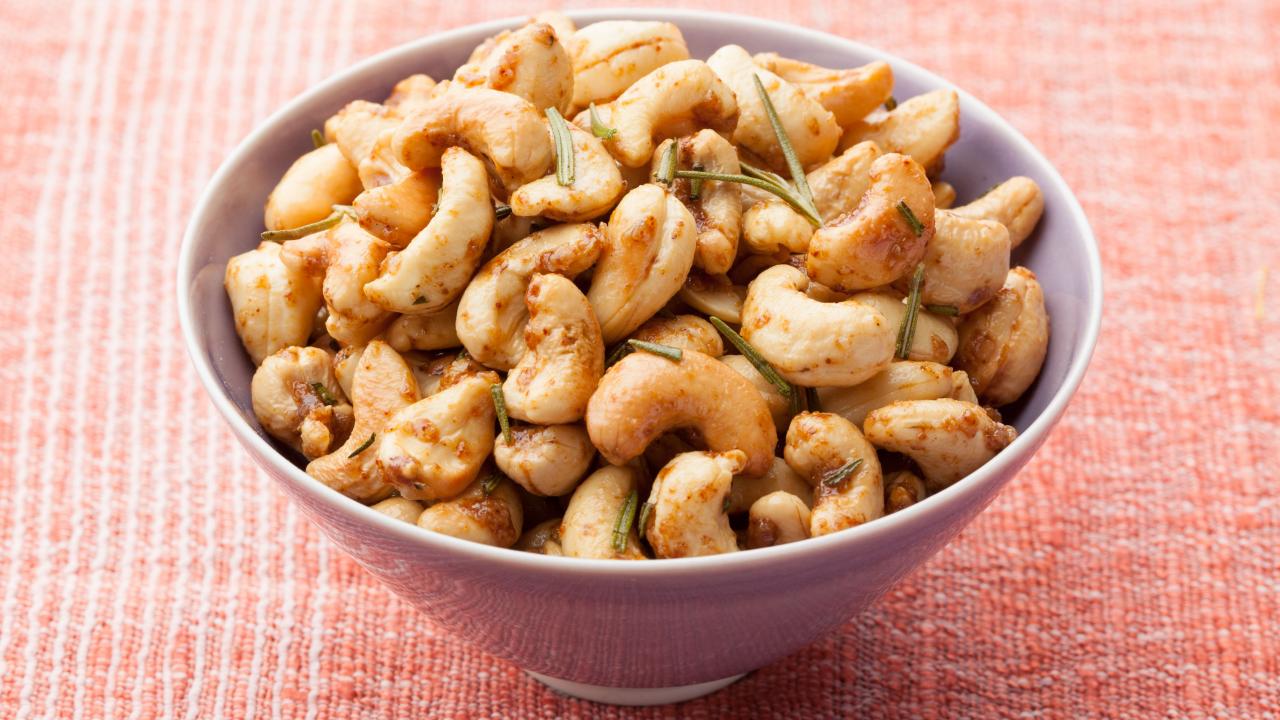 | Serves | Total Time |
| --- | --- |
| 3 cups | 10 minutes |
Ingredients
1.25 lbs cashew nuts
2 Tbsp rosemary
0.5 tsp cayenne
2 Tbsp dark brown sugar
2 tsp salt
1 Tbsp melted butter
Cookware
1 ungreased baking sheet
1 large bowl
Instructions
Step 1
Preheat the oven to 375°F.
Step 2
Place the cashew nuts on an ungreased baking sheet and bake for about 10 minutes until they are warmed through.
Step 3
Meanwhile, combine the rosemary, cayenne, dark brown sugar, salt and melted butter in a large bowl.
Step 4
Toss the warm nuts with the rosemary mixture until the nuts are completely coated. Serve warm.
Source
Comments