Chickenless Sausage and Lentil Soup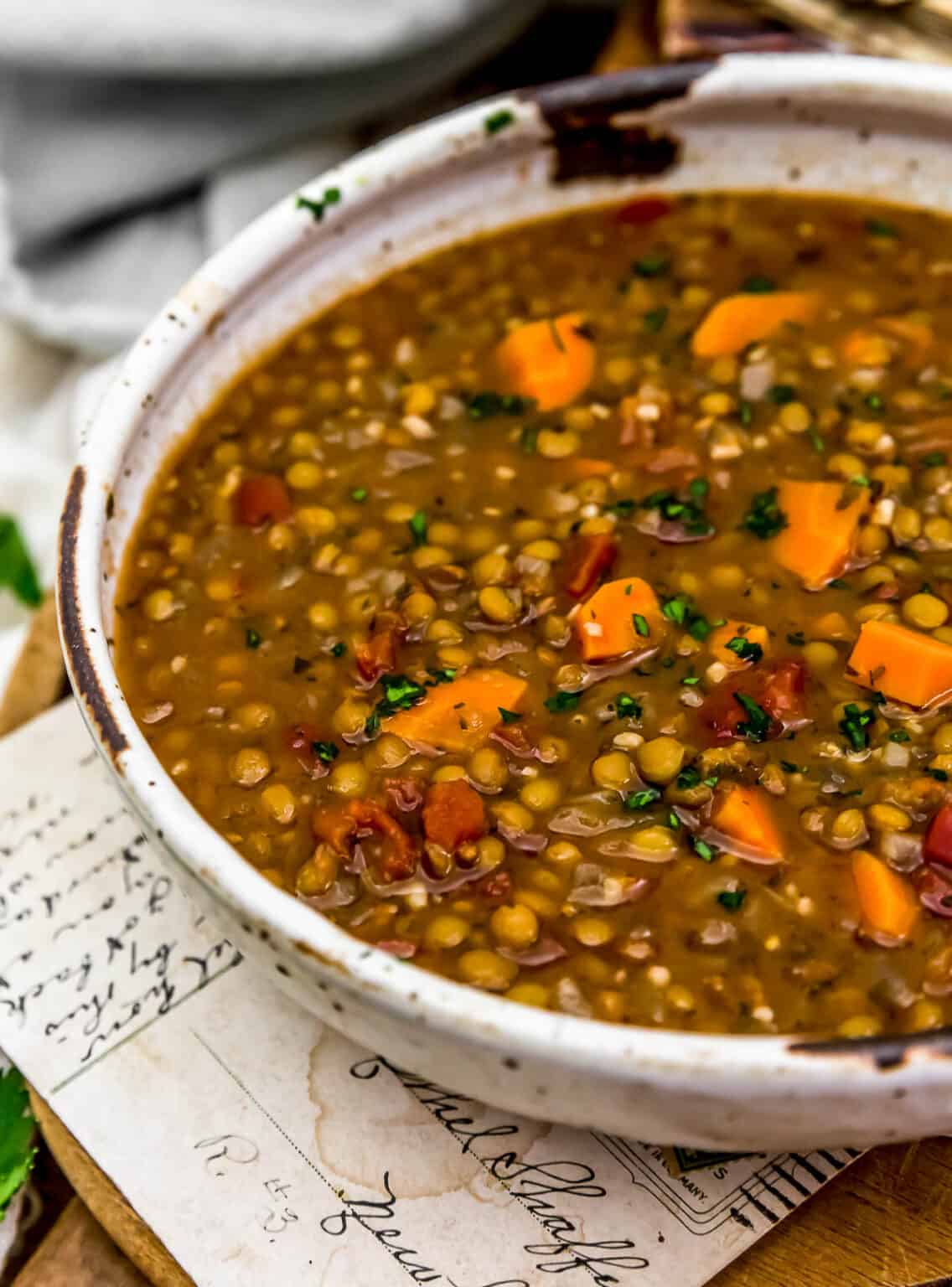 | Serves | Total Time |
| --- | --- |
| 6 | 0 minutes |
Ingredients
1 yellow onion
2 zucchini
some salt
1 pkg TJ's Italian sausage-less sausage
1 14-oz can tomatoes
1 cup red lentils
4 cups vegetable broth
some lemon wedges
some fresh herbs
Cookware
Instructions
Step 1
In a large pot, sauté diced yellow onion and chopped zucchini. Season with salt and sauté until onion is translucent.
Step 2
Add diced TJ's Italian sausage-less sausage and sauté until lightly browned. Add diced tomatoes, red lentils, and vegetable broth. Season and bring to a boil.
Step 3
Reduce heat, cover, and simmer until lentils are cooked through. Taste and adjust seasoning, if needed.
Step 4
Serve with lemon wedges and fresh herbs, if desired.
Source
Comments