Chili Colorado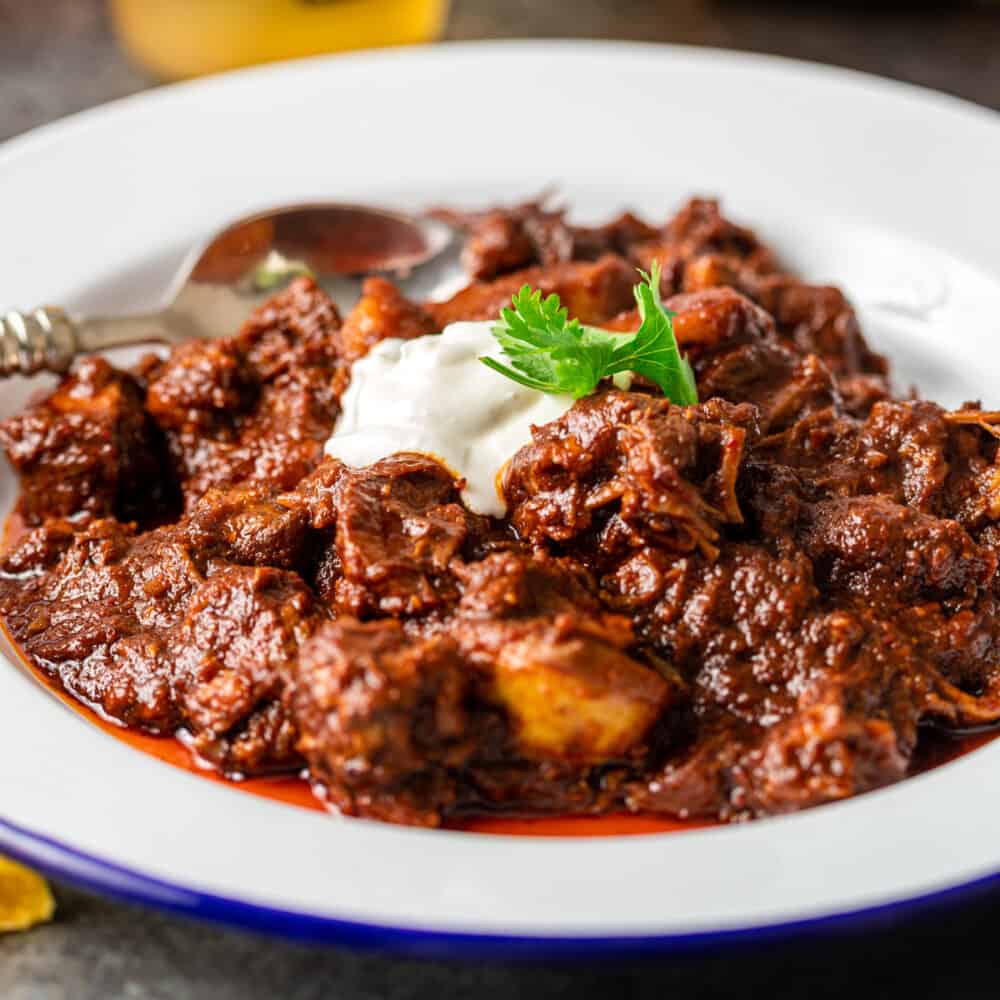 Total Time
2.08 hours
Ingredients
2 medium brown onions
4 cloves garlic
2 lbs top sirloin cubes
0.5 tsp salt
0.5 tsp pepper
1 tsp garlic salt
1 tsp garlic powder
1 can red chili sauce
Cookware
Instructions
Step 1
Sauté brown onions for 3 minutes until soft and clear, add garlic and sauté for 1 minute then add top sirloin cubes.
Step 2
After meat is browned, add your seasoning, salt, pepper, garlic salt, and garlic powder.
Step 3
Sauté for 1 minute, add 1 large can of red chili sauce, and simmer on low for 2 hours or put in crock pot (optional) to simmer all day.
Source
Comments